Geraldine Clark – Recorder, South East Circuit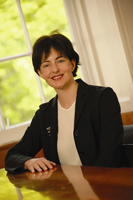 "In September 2005 I had the pleasure of spending three days work shadowing HHJ Machin at Lincoln Crown Court. As a barrister with a commercial practice and no experience in crime, the experience was a revelation.
I sat beside Judge Machin as he presided over the trial of a defendant accused of possession of a Class A drug with intent to supply. What a view of the court! How much I could hear! What a contrast in styles between counsel! After half a day, the trial was abandoned because a police witness gave an answer suggesting that the defendant was well known to him. So it was "ground hog day" the next day when the trial began again.
The whole trial was full of human interest and a complete contrast to my day job as a commercial barrister. I was struck by how little reading needed to be done and the friendliness of the court staff. I knew straight away that I would enjoy sitting in crime.
Judge Machin and the Recorder of Lincoln – whom I watched passing some sentences – were extremely kind to me and answered all my questions. They told me how and why they had become judges and the good and the less-good aspects of the job.
I was particularly grateful to Judge Machin for showing me the excellent handbooks judges use, such as the Crown Court Index, Thomas's Sentencing Referencer and, of course, the Judicial Studies Board (JSB) Bench Book. It gave me confidence to know that some aspects of criminal judge-craft are written down and so accessible to civil practitioners.
The experience of work shadowing was invaluable to me when I applied to become a Recorder, especially when it came to the role play. I recommend it to anyone thinking of applying. To get the most benefit, apply for work shadowing well before you may be applying to be a Recorder. Good luck!
---
David Binns – Parking Adjudicator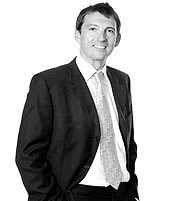 "I spent three days work shadowing a circuit judge, observing the proceedings from the judge's perspective and discussing the case with him and his fellow judges.
The scheme provides a welcome opportunity for existing members of the judiciary to discuss their own experiences of the appointments process, to dispel misunderstandings and promote a culture of openness.
I was able to hear all the evidence in a complex case involving three expert witnesses. It was very interesting to observe the court proceedings from the judge's perspective rather than as an advocate and to discuss the case with him. I was well looked after each day by the very helpful court staff. Although his judgment was delivered after my sitting finished, Judge Appleby sent me a copy by email. He was always friendly and chatty despite his heavy workload. At lunchtime we joined the other judges sitting that day to eat our lunch. They all made me feel very welcome and I found the atmosphere to be unstuffy and collegiate. I listened attentively but was also encouraged to participate in the lively exchanges of views and experiences. I thoroughly enjoyed my three days work shadowing and I would recommend the scheme to anyone who is interested in observing and gaining a better understanding of the life of a circuit, district or tribunal judge."