Statement issued by The Right Honourable Lord Judge, Lord Chief Justice of England and Wales
I welcome the appointment of Sir John Thomas as Lord Chief Justice of England and Wales.
He will be sworn in on 1 October 2013. I am grateful to the Judicial Appointments Commission for the painstaking care which has been taken to analyse and assess an enormous body of material bearing on their recommendation.
The selection panel was totally independent of the Executive and was constructed in accordance with the legislation now in force. It consisted of the Chairman of the Judicial Appointments Commission, two lay Commissioners and two senior judges.
---
Statement by The Right Honourable Sir John Thomas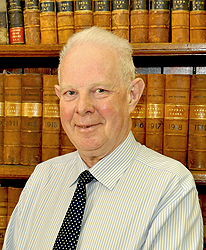 It is a privilege and honour to succeed Lord Judge as Lord Chief Justice and Head of the Judiciary of England and Wales. He has made not only an outstanding contribution to the development of the law, but has guided the judiciary over the past 5 years through times of great change. He is universally admired for his deep commitment to justice, the independence of the judiciary and the outstanding leadership he has given to all judges and magistrates.
It will be a hard task to follow such a great Chief Justice, but I will endeavour to maintain confidence in the judiciary, its reputation and its high standards of integrity and impartiality. Although in a time of reduced resources significant change must continue, the judiciary will play its leading part in ensuring that justice is delivered fairly and efficiently. It will continue to become more reflective of our diverse society. It will also continue to play a constructive role in its relationships with Government, Parliament and the media, but with the tensions that are inevitable in maintaining the rule of law, the independence of the judiciary and the rights of individuals.