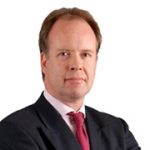 The Lord Chief Justice, after consultation with the Lord Chancellor, has appointed His Honour Judge Mark Lucraft QC as the Chief Coroner of England and Wales with effect from 1 October 2016 for a three year term. He will take over from His Honour Judge Peter Thornton QC who retires in October.
Notes to editors
The appointment has been made under the provisions of the Coroners and Justice Act 2009.
His Honour Judge Mark Lucraft QC, aged 54, was called to the Bar (I) in 1984 and took Silk in 2006. He was appointed as a Recorder in 2003 and as a Circuit Judge in 2012. He is currently deployed to the Central Criminal Court where, in addition to his new work as Chief Coroner, he will continue to sit.
His Honour Judge Peter Thornton QC was appointed to the newly created post of Chief Coroner on 17 September 2012 for an initial three year term of office. In 2015 he was reappointed for a further term.
Enquiries about the Chief Coroner should be directed to the Judicial Press Office on 020 7073 4852.