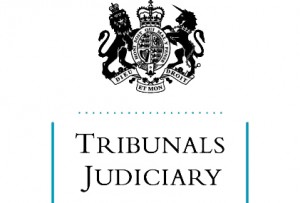 With 340 non-legal Employment Tribunal members currently being recruited in England & Wales and Scotland, this is a great opportunity to help deliver workplace fairness.
You'd play a crucial part in delivering a fair hearing and a just outcome to those involved in employment disputes, contributing to the independent decision-making process, and deciding cases about alleged discrimination, harassment, victimisation, unlawful detriments during employment, equal pay and many other issues.
You don't need experience of Employment Tribunal advocacy. Full training will be provided.
Successful applicants would be paid a daily fee for when you sit on cases or are training. This role requires a high level of flexibility – you need to be available for a minimum of 30 days a year. Typically, you'll be required to sit on hearings that last from two to five consecutive working days, although can last several weeks.
You would sit alongside an Employment Judge (an experienced lawyer) as either an employer panel member (using your experience from an employer's perspective) or as an employee panel member (using that perspective). Non-legal members hold a diverse range of backgrounds – please visit etnlm.resourcing-support.co.uk for further details of the skills and experience required and the training provided.
Before applying, please read the candidate's information pack below.
For details about the role and to apply, please visit the website.