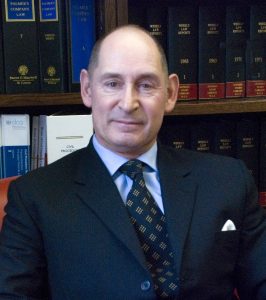 Her Majesty The Queen has been pleased to approve the appointment of The Rt Hon Sir Terence Etherton as the Master of the Rolls with effect from 3 October 2016. This appointment follows the retirement of The Rt Hon Lord Dyson on 2 October 2016.
The Lord Chief Justice said:  "I am delighted to congratulate Sir Terence Etherton on his appointment as Master of the Rolls. Following his excellent work as Chancellor over the last three years, I look forward to continuing to work with him closely in the major reform of our system of justice."
Biography
Sir Terence Etherton was called to the Bar (Gray's Inn) in 1974 and became a Queen's Counsel in 1990. He was appointed a High Court Judge on 11 January 2001 and assigned to the Chancery Division, receiving the customary knighthood. In August 2006, he was appointed Chairman of the Law Commission. In 2008 he was appointed a Lord Justice of Appeal and received the customary appointment to the Privy Council.  In 2009 he was appointed President of the Council of the Inns of Court. On 11 January 2013 he was appointed the Chancellor of the High Court, head of the Chancery Division.
He is an honorary fellow of Corpus Christi College, Cambridge University, and of Royal Holloway, London University, a Visiting Professor of Law of Birkbeck, London University, and an Honorary Professor of Law of Kent University.  He has an honorary doctorate in law from City University.