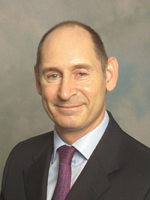 1. Bore da. It is a great pleasure to be invited to speak at the Legal Wales Conference today. I have been told that if I start by mentioning Bishop William Morgan all will be forgiven. As the translator of the first version of the whole Bible into Welsh from Greek and Hebrew, his was a major milestone in the history of the Welsh language. That is a relevant topic to which I will return later.
2. We have plainly reached an important period in the development of Legal Wales. For nearly five hundred years the laws of England and Wales moved together. One set of laws for one jurisdiction. There were, of course, notable exceptions. The Sunday Trading Act 1881, which required pubs to close on Sundays in Wales, was the first of these. A small number of others followed. All this changed in 1998, with Welsh devolution and the Government of Wales Act 1998. The devolution settlement, subsequently built on through the Government of Wales Act 2006, the Wales Act 2014, and most recently the Wales Act 2017, has inevitably and rightly had significant consequences for law making relating to Wales. There is a growing body of Welsh Law distinct from English Law and from English and Welsh Law. As the Law Commission noted in 2016 in its final report on the form and accessibility of the law applicable in Wales 'the law on devolved subjects in the two countries increasingly diverges as their governments introduces new policies.'
3. As the judicial head of civil justice in England and Wales, having judicial oversight of civil justice, these developments are of particular importance to me. As it happens, I had a special interest in Wales specific law well before I became MR. It was during my chairmanship of the Law Commission of England and Wales that the Law Commission published in 2006 its final report on Renting Homes, with its far-reaching proposals for the renting of residential property. The report did not receive a positive response from Ministers in London but it did from the Welsh Government. Following an updating of the Law Commission's report to deal with the unique environment of Wales, it has ultimately resulted in the Residential Homes (Wales) Act 2016. I am, unsurprisingly, delighted with this outcome.