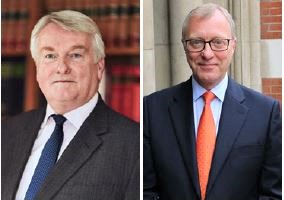 We are grateful to the Senior Salaries Review Body (SSRB) for its painstaking work over many months producing careful analysis of the unprecedented crisis in recruitment threatening the administration of justice.
A respected and effective judiciary is fundamental to the rule of law. As the Government has said, the quality of our judiciary is a critical part of maintaining the UK as an attractive place to settle disputes and English Law a pre-eminent choice for contracts.
The letter from Dr Martin Read, the Chair of the SSRB, to the Prime Minister sets out with stark clarity the reasons for the difficulties, which stem principally from technical changes to the Judicial pension scheme made by Government.
We look forward to the careful consideration of what changes might be made to the judicial remuneration package, promised by the Government, providing a rapid solution to these problems before the recruitment position further deteriorates.
Lord Chief Justice Lord Burnett of Maldon
Senior President of Tribunals Sir Ernest Ryder