The UK Association of Women Judges will be discussing women's reproductive rights and modern slavery in two upcoming events.
Professor Emily Jackson, barrister and Deputy High Court Judge Deirdre Fottrell QC, and Mrs Justice Lucy Theis will be speaking in the third of the Association's 2019 series of discussions between judges and academics.
The conversation, Women, Reproductive Rights and the Law, will be held at the Hong Kong Theatre at the London School of Economics on Wednesday 6 November from 6.30-8pm.
The event is free to attend. Register with Eventbrite (external link, opens in a new tab) For more details, see the attached poster below.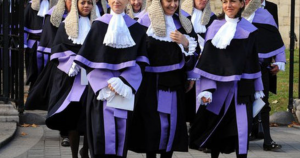 Meanwhile, the Association's annual conference – which has the theme of Migration, Slavery and the Law – will be held at the Park Regis Hotel in Broad Street, Birmingham on Friday 8 November 2019.
After a welcome by Judge Sarah Asplin, Vice-President of the Association, delegates will hear talks on:
Current issues facing the judiciary – modern slavery and human trafficking, by barrister Parosha Chandran
County Lines – children at risk of crime and exploitation, by Sherry Peck, Chief Executive of Safer London
Asylum and the experience of South Asian women, by Naseem Jivraj
Practical issues in responding to migration, trafficking and slavery – an international perspective, by Petra Leister (a German Prosecutor), Maria Gavilán (a Spanish Judge and academic) and Senior Immigration Judge Judith Gleeson, with Professor Rhona Smith as moderator
Please see further details and the booking form attached below.