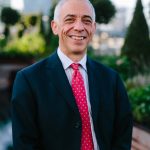 Judge Waksman is the Judge in Charge of the London Mercantile Court.
After reading law at Manchester and Oxford Universities, he was called to the Bar in 1982 and took silk in 2002. His practice covered all areas of commercial litigation. He was appointed a Recorder in 2001 and a Deputy High Court Judge in 2005. In 2007 he left his Chambers at Fountain Court to take up a full-time appointment as a Specialist Senior Circuit Judge at the Manchester Mercantile Court where he remained until his transfer to London in 2015.
The other courts in which he sits are principally the Commercial Court but also the Technology and Construction Court and the Administrative Court where he is a designated planning judge. He was heavily involved in the piloting and implementation of the Jackson Reforms and is a Course Director at the Judicial College. He is the present editor of the Mercantile Court Guide and a Bencher of Lincoln's Inn.