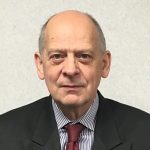 Sir Gerald Barling is a Justice of the Chancery Division of the High Court of Justice of England and Wales.
He was called to the Bar by the Middle Temple in 1972 and elected a Bencher in 2001.
In 1991 he was appointed Queen's Counsel.
Before his appointment to the High Court in 2007 he was a Deputy High Court Judge and also sat as a Recorder on the Midland Circuit and as an Acting Deemster in the Isle of Man Court of Appeal.
He was President of the Competition Appeal Tribunal from 2007-2013.
In July 2017, he became the Chancery Supervising Judge for the North and North-East Circuits, and is therefore the current Vice-Chancellor of the County Palatine.