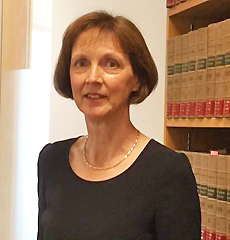 Dame Clare Moulder studied law at Clare College Cambridge. She spent most of her professional career as a solicitor with Linklaters becoming a partner in 1991. At Linklaters her work encompassed a wide range of banking and capital markets transactions focusing in recent years on derivatives and structured finance transactions.
She was appointed a Recorder in 2010 and a Deputy High Court Judge in 2013. She became a full time judge in 2015 with her appointment as a Specialist Mercantile Circuit Judge on the Northern Circuit based in Manchester.
In 2017 she was appointed a Justice of the High Court (QBD) and authorised to sit in the Commercial Court.