It is difficult to describe a typical day as a judicial assistant ("JA") because my days here have been incredibly varied. Each judicial assistant is assigned to work with one Lord or Lady Justice. This is a reflective of a day I had recently and I refer to the judge to whom I am assigned as "my judge".
I usually arrive in to work at around 9:30am. If I have missed my breakfast at home in a bid to beat the rush hour crowds, I will buy myself a sausage bap from the café downstairs and make a cup of tea in the JA kitchen.
Once I reach my desk, I can usually expect a phone call from my judge at around 10:00am asking me to the office to discuss the bench memorandum I prepared for the appeal being heard that day.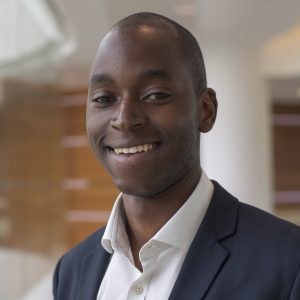 JAs prepare these documents for the judges to help them navigate the case files, distill the issues and save on preparation time. During this short meeting, my judge will often ask me clarification questions, challenge my legal opinion and give helpful feedback on my work.
When I first arrived at the Court of Appeal, I was somewhat intimidated by these one-on-one interactions with a senior justice of appeal. However, my judge and all of the judges, with whom I have worked, have been incredibly nice and supportive. These types of interactions are fantastic preparation for pupillage in that they require me to form an opinion on the papers, draft clearly and be able to defend my views orally before a judge.
At 10:15am, the other judges will attend my judge's office for the pre-court meeting. This is their time to discuss the bench memo, their initial views of the case and raise any pertinent issues. Being in the room for these meetings is one of my favourite parts of the role because it involves witnessing a legal discussion between some of the greatest legal minds in the country. It is also rewarding when a lord or lady justice of appeal agrees with my analysis of the case (this can all change once they hear the oral arguments).
At 10:30am, I go into court to watch the hearing. The judicial assistants sit in the press area and have a clear view of the judges and the advocates. It has been rewarding to witness different styles of advocacy and learn what works for judges. It makes me even more excited to eventually get on my own feet.
The court adjourns at 1pm for an hour for lunch. If I am going to be in a hearing, I bring in my own food from home. What happens during this time regularly changes. Sometimes I find myself with a free hour in the JA's office. At other times, I assist the judges with discrete research tasks or anything else that might be helpful for the second half of the day.
At 2pm, we go back into court for another two and a half hours. I have really enjoyed the diversity of the cases on which I have worked. Although my judge's workload is principally focused on commercial and chancery cases, I am often required to undertake work in unfamiliar areas of civil law. This keeps the job interesting and tests my legal skills across the board.
Once court is over for the day, I return to the JA's room where those of us who have been in court will debrief. It is always interesting to hear about what others are working on. I also use this time to pick my colleagues' brains when I find myself struggling with a niche legal problem in an unfamiliar area of law. It helps that this is such a supportive and fun environment in which to work.
For the rest of the day, I complete any other requests the judges may have following the hearing. Aside from that, I work on draft orders for permission to appeal applications, legal research for a different case or generally assist the judge with anything else that has come up.
I usually leave work between 5:30pm and 6:30pm and very rarely, a little later. There is no expectation of taking work home but as we have a lot of control over managing our workload, the role does require flexibility about coming in earlier or leaving a little later, when needed.
I love being a judicial assistant at the Court of Appeal – we are given a high level of responsibility from early on, get to work on some of the most interesting issues coming through the English courts and gain real insight into what makes a barrister effective. If you are considering applying, I would highly recommend it.