Commonwealth Chief Justices share their experience of responding to COVID-19 and revolutionary use of technology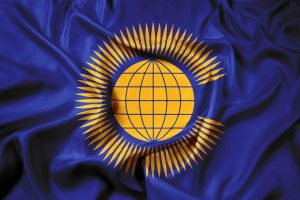 Chief Justices from around the Commonwealth have shared their experiences of how their respective jurisdictions have responded in the face of COVID-19.
Hosted by the Lord Chief Justice, Lord Burnett of Maldon, this online event replaced the cancelled Commonwealth Magistrates and Judges Association (CMJA) event which was due to take place in Cardiff in September 2020.
The challenge of coordinating jurisdictions' different time-zones meant that this event looked to the South and East, as it included the Chief Justices of Australia, The Gambia, India, Malaysia, Malawi, New Zealand, Nigeria, Singapore, Rwanda, Tanzania, Uganda and Zambia.
The Lord President of Scotland and the Lord Chief Justice of Northern Ireland also participated. A productive exchange of views took place, demonstrating the value of Common Law countries sharing insights into dealing with shared challenges.
The ability to bring this breadth of Chief Justices together is one of the advantages of working remotely. Fittingly, the theme of technology recurred in the conversations.
As the Lord Chief Justice said when discussing the Chief Justice roundtable in a speech to the Legal Wales Conference (opens in a new tab): "One of the fascinating insights was that whether, in advanced economies or those developing, a rapid enhancement of the use of technology had been the only way to ensure that the wheels of justice continued to turn; and as judges, practitioners and other court users have become familiar with its use initial doubts are being dispelled."
This 'rapid enhancement of the use of technology' is the theme of online discussions with international partners, including other Commonwealth countries. Lead Judge for International Relations Lord Justice Flaux and Lord Justice Dingemans are directing a range of online discussions with Commonwealth partners, taking stock eight months into the pandemic, and exploring the potential of technology to transform justice systems in the future.