Coroners: appointments and how to contact their offices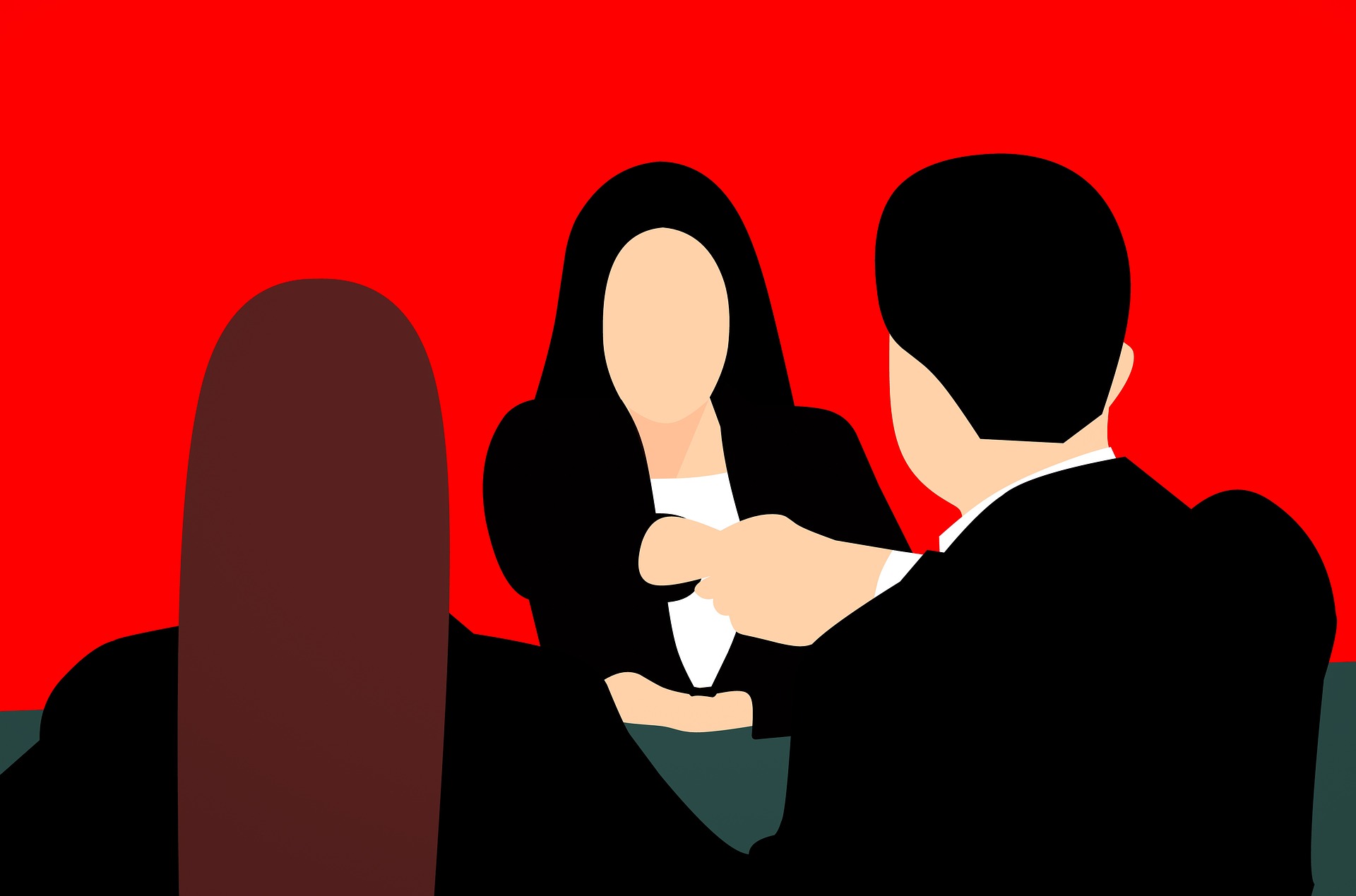 All coroner appointments are made by the relevant local authority, normally following a fair and open competition campaign. The Chief Coroner and the Lord Chancellor must give their consent to each proposed appointment.
The Chief Coroner is kept fully informed by the local authorities during the appointment process. His involvement includes approving the advert beforehand, giving feedback on the applications and advising on technical questions, before making the final decision on the proposed appointee.
For area and senior coroner interviews, the Chief Coroner or one of his nominees normally attends the interviews. This is to ensure the process is fair and open. The Chief Coroner's nominee does not have a 'vote' in the choice of candidate but reports back to him and the Lord Chancellor on the interview process.
For more information about the appointment process, please refer to the Chief Coroner's Guidance 6: Appointments.
Who's who?
The following is a list of all senior coroner appointments:
Coroner Area
Senior Coroner or Acting Senior Coroner
Base address and contact details
Avon
Maria Voisin
Coroner's Office, 37 Old Weston Road, Bristol
BS48 1UL
01275 461920
avoncoronersteam@bristol.gov.uk
Bedfordshire and Luton
Emma Whitting
The Court House, Woburn Street, Ampthill, Bedfordshire MK45 2HX
0300 300 8383
Coroner.Service@centralbedfordshire.gov.uk
Berkshire
Heidi Connor
Coroner's Office, Reading Town Hall, Blagrave Street, Reading RG1 1QH
0118 937 2300
Coroner@reading.gov.uk
Birmingham and Solihull
Louise Hunt
Coroner's Court, 50 Newton Street, Birmingham
B4 6NE
0121 303 3228
coroner@birmingham.gov.uk
Black Country
Zafar Siddique
The Coroner's Court, Jack Judge House, Halesowen Street, Oldbury B69 2AJ
0121 569 7200
secure_coroners@sandwell.gov.uk
Blackpool and Fylde
Alan Wilson
HM Coroner Blackpool and Fylde,
PO Box 1066, Blackpool FY1 1GB
01253 477128
coroners@blackpool.gov.uk
Buckinghamshire
Crispin Butler
Coroner's Service, 29 Windsor End, Beaconsfield, HP9 2JJ
01494 475505
coroners@buckscc.gov.uk
Cambridgeshire and Peterborough
David Heming
Coroner's Service, Lawrence Court, Princes Street, Huntingdon PE29 3PA
0345 045 1364
coroners@cambridgeshire.gov.uk
Carmarthenshire and Pembrokeshire
Paul Bennett
Coroner's Office, North Wing, County Hall, Haverfordwest, Pembrokeshire SA61 1TP
01437 775001
hmcpembs@pembrokeshire.gov.uk
Central and South East Kent
Patricia Harding (Acting Senior Coroner)
Coroner Service Team, Cantium House, Sandling Road, Maidstone ME14 1XD
03000 410502
KentandMedwayCoroners@kent.gov.uk
Ceredigion
Peter Brunton
HM Senior Coroner, 6 Upper Portland Street, Aberystwyth, Ceredigion SY23 2DU
01970 612567
peter.brunton@bruntonandco.co.uk
Cheshire
Jacqueline Devonish
The West Annexe, Town Hall, Sankey Street, Warrington, Cheshire WA1 1UH
01925 444216
coronersadminteam@warrington.gov.uk
City of London
Alison Hewitt
City of London Coroner's Court, 4th Floor, Central Criminal Court, Old Bailey, London EC4M 7EH
020 7332 1598
coroner@cityoflondon.gov.uk
Cornwall and Isles of Scilly
Andrew Cox
Cornwall Coroner's Service, Pydar House, Pydar Street, Truro, Cornwall TR1 1XU
01872 324438
cornwallcoroner@cornwall.gov.uk
County Durham and Darlington
Jeremy Chipperfield
HM Coroner's Office, PO Box 282, Bishop Auckland, Co. Durham DL14 4FY
03000 265556
HMCoroner@durham.gov.uk
Coventry
Sean McGovern
Coroner's Service, Cheylesmore Manor House, Manor House Drive, Coventry CV1 2ND
024 7697 5509
coroner@coventry.gov.uk
Cumbria
Kally Cheema
HM Coroner's Office, Fairfield, Station Road, Cockermouth, Cumbria CA13 9PT
0300 303 3180
hmcoroner@cumbria.gov.uk
Derby and Derbyshire
Robert Hunter
HM Coroner, St Katherine's House, St Mary's Wharf, Mansfield Road, Derby DE1 3TQ
01629 535047
Derby.coroner@derbyshire.gov.uk
Dorset
Rachael Griffin
Coroner's Office for the County of Dorset, BCP Civic Centre, Bourne Avenue, Bournemouth
BH2 6DY
01202 123900
coroner.service@bcpcouncil.gov.uk
East London
Graeme Irvine
East London Coroner's Office,
The Adult College, 127 Ripple Road,
Barking, IG11 7PB
020 8496 5000
Coroners@walthamforest.gov.uk
East Riding and Hull
Paul Marks
Coroner's Service, The Guildhall, Alfred Gelder Street, Hull HU1 2AA
coronersoffice@hullcc.gov.uk
East Sussex
Alan Craze
Coroner's Office (East Sussex), Unit 56, Innovation Centre, Highfield Drive, St Leonards on Sea, East Sussex TN38 9UH
01424 723030
Essex and Thurrock
Lincoln Brookes
Essex and Thurrock Coroner's Service, Essex County Council, Seax House, Victoria Road South, Chelmsford, CM1 1QH
0333 0135 000
coroner@essex.gov.uk
Exeter and Greater Devon
Philip Spinney
Exeter and Greater Devon Coroners Office
County Hall, Topsham Road, Exeter, EX2 4QD
01392 383636
coroner@devon.gov.uk
Gateshead and South Tyneside
Terence Carney
Coroner's Service, Town Hall and Civic Offices
Westoe Road, South Shields, Tyne and Wear
NE33 2RL
0191 426 8181
Gloucestershire
Katy Skerrett
Gloucester Coroner's Court, Corinium Avenue, Gloucester GL4 3DG
01452 305661
coroner@gloucestershire.gov.uk
Gwent
Caroline Saunders
Gwent Coroners Service , Civic Centre,
Godfrey Road, Newport, NP20 4UR
01633 414600
gwent.coroner@newport.gov.uk
Hampshire, Portsmouth and Southampton
Christopher Wilkinson
Coroner's Office, Castle Hill, Winchester, Hampshire, SO23 8UL
01962 667884
hampshirecoroners@hants.gov.uk
Herefordshire
Mark Bricknell
Coroner's Office, Town Hall, St Owen Street, Hereford HR1 2PJ
01432 261813
coroners@herefordshire.gov.uk
Hertfordshire
Geoffrey Sullivan
Hertfordshire Coroner Service, The Old Courthouse, St Albans Road East, Hatfield, Hertfordshire AL10 0ES
01707 292707
coroner.service@hertfordshire.gov.uk
Inner North London
Mary Hassell
Poplar Coroner's Court (deaths in Hackney or Tower Hamlets), 127 Poplar High Street, London E14 0AE
020 7538 1201
coroner.poplar@camden.gov.uk

St Pancras Coroner's Court (deaths in Camden or Islington), Camley Street, London N1C 4PP
020 7974 4545
coroner.stpancras@camden.gov.uk

Inner South London
Andrew Harris
Southwark Coroner's Court, 1 Tennis Street, London, SE1 1YD
0207 525 4200
www.innersouthlondoncoroner.org.uk (external link)
Inner West London
Fiona Wilcox
Inner West London Coroner's Court, 33 Tachbrook Street, London SW1V 2JR
020 7641 1212
innerwestlondoncoronerscourt@westminster.gov.uk
Isle of Wight
Caroline Sumeray
Isle of Wight Coroner's Service, Seaclose Offices, Fairlee Road, Newport, Isle of Wight PO30 2QS
01983 823010
Lancashire with Blackburn and Darwen
James Adeley
Coroner's Court, 2 Faraday Court, Faraday Drive, Preston, Lancashire PR2 9NB
01772 536536
coroners@lancashire.gov.uk
Leicester and South Leicestershire
Catherine Mason
The Coroner's Court, Town Hall, Town Hall Square, Leicester LE1 9BG
0116 4541031
leicester.coroner@leicester.gov.uk
Lincolnshire
Paul Smith
HM Coroner's Service, The Myle Cross Centre, 92 Macaulay Drive, Lincoln LN2 4EL
01522 552500
LincsCoroner@lincolnshire.gov.uk
Liverpool and Wirral
André Rebello
Liverpool and the Wirral Coroner's Service, Gerard Majella Courthouse, Boundary Street, Liverpool
L5 2QD
0151 233 5770hmcoroner@liverpool.gov.uk
Manchester City
Nigel Meadows
Manchester City Coroner's Office and Court, Exchange Floor, The Royal Exchange Building, Cross Street, Manchester M2 7EF
0161 219 2222
coroners.office@manchester.gov.uk
Manchester North
Joanne Kearsley
The Coroner's Office, 2nd and 3rd Floor, Newgate House, Newgate, Rochdale
OL16 1AT
01706 924815
coroners.office@rochdale.gov.uk
Manchester South
Alison Mutch
Coroner's Court, 1 Mount Tabor Street, Stockport SK1 3AG
0161 474 3993
coroners.office@stockport.gov.uk
Manchester West
Timothy Brennand
Coroner's Office, Manchester West, First Floor, Paderborn House, Howell Croft North, Bolton
BL1 1QY
01204 338799
coroners@bolton.gov.uk
Mid Kent and Medway
Patricia Harding
Coroner Service Team, Cantium House, Sandling Road, Maidstone ME14 1XD
03000 410502
KentandMedwayCoroners@kent.gov.uk
Milton Keynes
Thomas Osborne
The Coroner's Office, Civic Offices, 1 Saxon Gate East, Central Milton Keynes MK9 3EJ
01908 254327
Newcastle Upon Tyne and North Tyneside
Georgina Nolan
Newcastle and North Tyneside Coroners Court, Lower Ground Floor, Block 1, Civic Centre, Barras Bridge, Newcastle upon Tyne, NE1 8QH
0191 277 7280
newcastlecoroners@newcastle.gov.uk
Norfolk
Jacqueline Lake
Norfolk Coroner's Service, County Hall, Martineau Lane, Norwich, NR1 2DH
01603 774773
coroner@norfolk.gov.uk
North East Kent
Patricia Harding (Acting Senior Coroner)
Coroner Service Team, Cantium House, Sandling Road, Maidstone ME14 1XD
03000 410502
KentandMedwayCoroners@kent.gov.uk
North Lincolnshire and Grimsby
Paul Smith (Acting Senior Coroner)
Coroner's Office, Cleethorpes Town Hall, Knoll Street, Cleethorpes DN35 8LN
01472 324005
North London
Andrew Walker
Barnet Coroner's Court, 29 Wood Street, Barnet EN5 4BE
020 8447 7680
admin.beh@hmc-northlondon.co.uk
North Northumberland
Andrew Hetherington
Coroner's Office, Northumberland County Council, County Hall, Morpeth, Northumberland, NE61 2EF
01670 622600
coroners@northumberland.gov.uk
North Wales (East and Central)
John Gittins
HM Coroner's Office, County Hall, Wynnstay Road, Ruthin LL15 1YN
01824 708 047
coroner@denbighshire.gov.uk
North West Kent
Roger Hatch
Coroner Service Team, Cantium House, Sandling Road, Maidstone ME14 1XD
03000 410502
KentandMedwayCoroners@kent.gov.uk
North West Wales
Katie Sutherland (Acting Senior Coroner)
HM Coroner's Office, Shirehall Street, Caernarfon, Gwynedd LL55 1SH
01286 672804
crwner@gwynedd.llyw.cymru
North Yorkshire and York
Jonathan Heath
The Old Courthouse, 3 Racecourse Lane
Northallerton, DL7 8QZ
coronersadmin@northyorks.gov.uk
Northamptonshire
Anne Pember
HM Coroner for the County of Northamptonshire, The Guildhall, St Giles' Square, Northampton NN1 1DE
01604 363102
coroners.ncc@westnorthants.gov.uk
Nottinghamshire and Nottingham
Máirín Casey
HM Coroner's Service, The Council House, Old Market Square, Nottingham NG1 2DT
0115 841 5553
coroners.office@nottinghamcity.gov.uk
Oxfordshire
Darren Salter
Oxfordshire Coroner's Service
The Oxford Register Office, 2nd Floor
1 Tidmarsh Lane, Oxford, OX1 1NS
01865 815020
coroners.oxfordshire@oxfordshire.gov.uk
Plymouth Torbay and South Devon
Phillip Spinney (Acting Senior Coroner)
Plymouth and Torbay Coroner's Service, Derriford Business Park, Plymouth PL6 5QZ
01752 204636
hmcoroner@plymouth.gov.uk
Rutland and North Leicestershire
Catherine Mason (Acting Senior Coroner)
HM Coroner's Office, Southfield Road, Loughborough, Leicestershire LE11 2TR
01509 268 768
Sefton Knowsley and St Helens
Julie Goulding
Town Hall Bootle, Oriel Road, Bootle, Liverpool
L20 7AE
0151 934 2399
Coroner@sefton.gov.uk
Shropshire Telford and Wrekin
John Ellery
HM Coroner's Service, Shirehall, Abbey Foregate, Shrewsbury SY2 6ND
01743 258470
coroner@shropshire.gov.uk
Somerset
Samantha Marsh
Somerset Coroner's Service, Old Municipal Buildings, Corporation Street, Taunton, Somerset TA1 4AQ
01823 359271
Coroner@somerset.gov.uk
South London
Sarah Ormond-Walshe
South London Coroner's Service, 2nd Floor, Davis House, Robert Street, Croydon
CR0 1QQ
020 8313 1883
admin.coroner@croydon.gov.uk
South Northumberland
Andrew Hetherington
Coroner's Office, Northumberland County Council, County Hall, Morpeth, Northumberland, NE61 2EF
01670 622600
coroners@northumberland.gov.uk
South Wales Central
Graeme Hughes
The Coroner's Office, The Old Courthouse, Courthouse Street, Pontypridd CF37 1JW
01443 281100
Coroneradmin@rctcbc.gov.uk
South Yorkshire (East)
Nicola Mundy
The Coroner's Court and Office, Crown Court Building, College Road, Doncaster, DN1 3HS
01302 737135
hmc.doncaster@doncaster.gov.uk
South Yorkshire (West)
Tanyka Rawden
South Yorkshire (West) Coroner's Service, Medico-Legal Centre, Watery Street, Sheffield S3 7ES
0114 273 8721
Staffordshire South
Andrew Barkley (Acting Senior Coroner)
Staffordshire South Coroner's Service, 1 Staffordshire Place, Stafford, Staffordshire ST16 2LP
01785 276127
Stoke-on-Trent and north Staffordshire
Andrew Barkley
Stoke on Trent and North Staffordshire Coroners Service, Stoke Town Hall, Kingsway, Stoke-on-Trent, ST4 1HH
01782 234777
coroners@stoke.gov.uk
Suffolk
Darren Stewart
The Coroner's Court and Offices, Beacon House, Whitehouse Road, Ipswich IP1 5PB
0345 607 2040
coroners.service@suffolk.gov.uk
Sunderland
Derek Winter
The Coroner's Office, Sunderland Civic Centre, Burdon Road, Sunderland, SR2 7DN
0191 5617843
coroner@sunderland.gov.uk
Surrey
Richard Travers
HM Coroner's Court, Station Approach, Woking GU22 7AP
01483 404530
coronersoffice@surreycoroner.gov.uk
Swansea and Neath Port Talbot
Colin Phillips (Acting Senior Coroner)
HM Coroner for Swansea and Neath Port Talbot, Civic Centre, Oystermouth Road, Swansea,
SA1 3SN
01792 636237
coroner@swansea.gov.uk
Teesside and Hartlepool
Clare Bailey
HM Coroner for Teesside, The Coroner's Service, Middlesbrough Town Hall, Albert Road, Middlesbrough TS1 2QJ
01642 729350
teessidecoroner@middlesbrough.gov.uk
Warwickshire
Sean McGovern
Warwickshire Justice Centre, Newbold Terrace, Leamington Spa CV32 4EL
01926 684228
coroner@warwickshire.gov.uk

West London
Lydia Brown (Acting Senior Coroner)
West London Coroner's Service, 25 Bagleys Lane, Fulham, London SW6 2QA
0208 753 6800
HMCoroner@lbhf.gov.uk
West Sussex, Brighton and Hove
Penelope Schofield
HM Coroner, Record Office, Orchard Street, Chichester PO19 1DD
03302 227100
hm.coroner@westsussex.gov.uk

The Coroner's Office, Woodvale, Lewes Road, Brighton BN2 3QB
01273 292046
coronersoffice@brighton-hove.gov.uk
West Yorkshire (Eastern)
Kevin McLoughlin
Coroner's Service, West Yorkshire (Eastern) Area, 71 Northgate, Wakefield, West Yorkshire WF1 3BS
01924 302180
hmmailto:hmcoroner@wakefield.gov.uk
West Yorkshire (Western)
Martin Fleming
HM Coroner's Court, Cater Building, 1 Cater Street, Bradford BD1 5AS
01274 431 400
hmc@bradford.gov.uk
Wiltshire and Swindon
David Ridley
Wiltshire and Swindon Coroner's Service, 26 Endless Street, Salisbury, Wiltshire SP1 1DP
01722 438900
WSCoronersOffice@wiltshire.gov.uk
Worcestershire
David Reid
Worcestershire Coroner's Court, The Civic, Martins Way, Stourport-on-Severn, Worcestershire
DY13 8UN
01905 766066
coroner@worcestershire.gov.uk