Office of the Chief Coroner
Who is the Chief Coroner?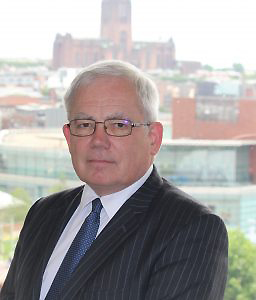 The Chief Coroner, an office created by the Coroners and Justice Act 2009, is the judicial head of the coroner system, providing national leadership for coroners in England and Wales. The current Chief Coroner is His Honour Judge Thomas Teague KC.
The appointment of the Chief Coroner is made by the Lord Chief Justice in consultation with the Lord Chancellor.
Previous holders of the office are Sir Peter Thornton KC (2012 – 2016) and HHJ Mark Lucraft KC (2016 – 2020).
There are two Deputy Chief Coroners in post. They are Derek Winter DL, Senior Coroner for Sunderland, and Her Honour Judge Alexia Durran, a Senior Circuit Judge based at Central Criminal Court.
The role of the Chief Coroner
The Chief Coroner has a number of roles but his main responsibilities are to:
Provide support, leadership and guidance for coroners in England and Wales;
In conjunction with the Judicial College, put in place suitable training arrangements for coroners and coroners' officers;
Approve coroner appointments;
Keep a register of coroner investigations lasting more than 12 months;
Publish Prevention of Future Death reports and responses;
Monitor investigations into the deaths of service personnel;
Exercise global case management powers (including directing transfers of inquests between coroner areas in certain circumstances, and requesting the Lord Chief Justice and Lord Chancellor to appoint judges in certain high-profile or complex inquests); Provide an annual report on the coroner system to the Lord Chancellor, to be laid before Parliament;
Monitor the system where recommendations from inquests are reported to the appropriate authorities in order to prevent further deaths.
By convention, the Chief Coroner also sits in the High Court hearing some of the most important judicial and statutory review cases concerning coroners.
Because coroners are independent judicial office holders, like all judges the Chief Coroner is unable to comment on, review or otherwise intervene in the individual decisions of coroners. Similarly, matters of judicial conduct are for the Judicial Conduct Investigations Office (JCIO). Read more information about concerns and complaints.
Contact the Chief Coroner's Office
Room C09
Royal Courts of Justice
London
WC2A 2LL