Exhibition of trailblazing women in the law at the Royal Courts of Justice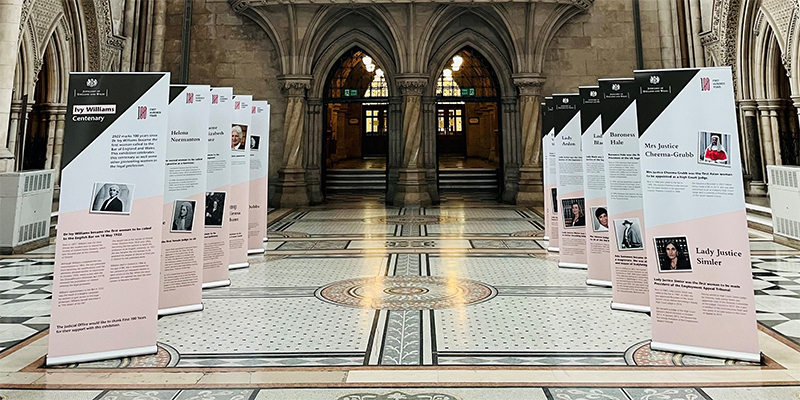 To celebrate the centenary of the first woman at the Bar, we are pleased to announce a free exhibition is available for all to view in the Royal Courts of Justice in London.
Dr Ivy Williams was called to the Bar in 1922 and although she never practised as a barrister, she did go on to have an academic career in the law and paved the way for many other women. The exhibition also celebrates a group of women who have been trailblazers and whose pioneering legal careers have helped women progress in the judiciary.
The exhibition will also be displayed in courts around the country, starting in Oxford where Dr Ivy Williams lived and studied.