First Hundred Years event: Addressing inequalities and the gender pay gap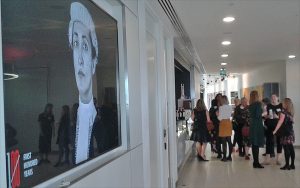 A lot has changed in the legal profession and wider society since the introduction of the Sex Disqualification (Removal) Act 1919 – but there's still much more to do.
That was the message from the First 100 Years campaign, marking the centenary of women first entering the legal profession, which held its summer party in a legal firm in central London.
It was an opportunity for supporters to meet, chat about their experiences and listen to guest speaker Harini Iyengar, an equality, employment and education law barrister, Bencher at Inner Temple, and a First 100 Years champion.
She talked about her 20 years' experience as a woman, lone parent and second-generation immigrant working as a barrister, and about her book which was published in April 2019, "A Practical Guide to the Law of Gender Pay Gap Reporting" and her chapter on equal pay in "Women's Legal Landmarks" which was published in January 2019 to highlight the contribution of women to the development of the law
Harini told the event: "I'm delighted to be here. But if we'd already achieved true equality for women, then we wouldn't need events such as this one.
"The passing of the Sex Disqualification (Removal) Act 1919 did not suddenly mean women could compete on an equal basis with men. The First 100 Years project has inevitably drawn attention to those barriers faced by women in the legal field over the intervening years and into the future.
"The First 100 Years commemorations and the ambition to create equality in practice for women in the legal profession are part of a very long process of British people trying to get a fair day's pay for a fair day's work, from a history of lawful slavery and the feudal system. Until the Married Women's Property Act 1870, every penny which a woman worker earned was automatically her husband's property, and it took another 100 years for the Equal Pay Act 1970 to be passed."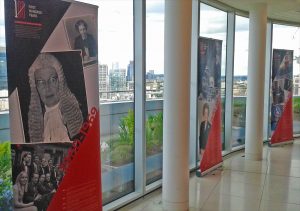 Harini also spoke about the gender pay gap, including her meetings with the Office for National Statistics when writing her book. She found it "troubling" that 63.9% of the gender pay gap in the British labour market remains "unexplained" when sophisticated regression modelling is used to exclude differences in personal and job characteristics between men and women, such as age, tenure, full-time work, occupation, region of work, business size and industry sector. Therefore, the "unexplained" gender pay gap could be down to sexism and/or discrimination
The event heard that a specially-commissioned piece of art by Turner Prize nominee Catherine Yass was being launched at the Supreme Court in December.
The First 100 Years
The First 100 Years (external link, opens in a new tab) is a ground-breaking history project, supported by the Law Society, Bar Council and CILEx, charting the journey of women in law since 1919. Visit their website to find out more about the campaign, forthcoming events and their digital museum.

Get in touch with us
Throughout 2019, the Judicial Office communications team will be publishing more stories about the journey of women in the legal profession. If you have a story to tell, maybe about a female family member, please get in touch and email Chris Smith now.