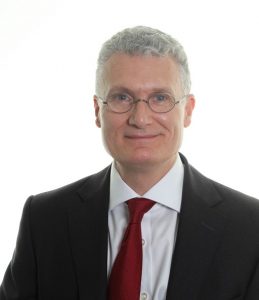 Chief Insolvency and Companies Court Judge Briggs was called to the Bar by Lincoln's Inn in 1994. As a barrister he specialised in the law of insolvency and company law practising from Guildhall Chambers in Bristol, and Serle Court Chambers in London.
When in practice, Chief ICC Judge Briggs was a member of the Insolvency Lawyer's Association, the Chancery Bar Association and the Business Recovery Association, R3.
He was appointed to the Attorney-General's panel in 1999 and undertook a variety of work including director' disqualification and acting as a friend of the Court in the leading case concerning the payment of business rates as administration expenses.
He was appointed to his first judicial post of Deputy in 2007 and appointed a full-time Judge in 2015. In 2017 he was appointed to his present position as Chief ICC Judge.
He is a member of the LexisNexis Rescue and Insolvency Consulting Editorial Board, the general editor of Tolley's Insolvency Law and Insolvency Legislation Annotations and Commentary, consultant editor of the Bankruptcy and Personal Insolvency Law Reports, and a co-author of the Modern Law of Meetings (2013) and Insolvency and the Enterprise Act 2002.