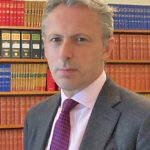 Mark Sutherland Williams is a British judge, appointed President of the First-tier Tribunal (Health, Education and Social Care Chamber) in April 2020; and authorised to sit as a Judge of the High Court assigned to the Queen's Bench Division (now King's Bench Division) in March 2022.
As Chamber President, he is currently responsible for some 1,300 judges and judicial office holders in a number of jurisdictions, including the Mental Health Tribunal, Special Educational Needs appeals and Disability Discrimination. He is the second judge to hold this senior position, following the creation of the role in 2008.
An Exeter graduate, he was called to the Bar (Inner Temple) in 1995 and to the Bar of the Eastern Caribbean Supreme Court (British Virgin Islands) in 2010. He is a Judicial Governing Bencher of the Inner Temple.
Judge Sutherland Williams was made a Visiting Judge of the Administrative Appeals Chamber in 2013. He was appointed Resident Judge at Hatton Cross, London in 2017, and as a Deputy Judge of the Upper Tribunal, assigned to the Immigration and Asylum Chamber in 2018. He was appointed a Judge of the Upper Tribunal (Administrative Appeals Chamber) in April 2020. He is currently the Regional President for Tribunals on the Western Circuit.
He is co-author of 'Millington and Sutherland Williams on the Proceeds of Crime' (OUP).
The Health, Education and Social Care Chamber pages can be found on this website.