Andrew Henshaw became one of the judges of the Commercial Court in 2017.
He is authorised to sit in cases in the Commercial and Administrative Courts, and also sits in criminal cases in the Crown Court and Court of Appeal (Criminal Division).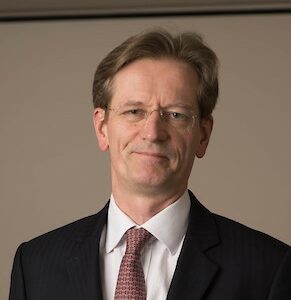 Mr Justice Henshaw was educated at his local state secondary school, then read law at Cambridge. He qualified as a solicitor in 1984 and practised in commercial litigation at Linklaters & Paines (later Linklaters LLP), and spent a year with Steptoe & Johnson in Washington, DC in 1987-1988. He became a partner at Linklaters in 1994 and qualified as a Solicitor-Advocate in 1998.
He was called to the Bar in 2000 and joined Brick Court Chambers, where he specialised in commercial and litigation and arbitration, public and EU law.
He was appointed a QC (now KC) in 2013 and as a Deputy High Court Judge in 2017. He became a High Court Judge in 2019, assigned to the Queen's Bench Division (now King's Bench Division).