Julia Dias became one of the judges of the Commercial Court in 2023.
She is also authorised to sit in the Administrative Court and other King's Bench matters, including crime.
Mrs Justice Dias read Law at Cambridge University. She was called to the Bar by the Inner Temple in 1982 and practised as a barrister at 7 King's Bench Walk from 1985, acting in a broad range of commercial disputes.
She also acted as arbitrator, predominantly dealing with international commercial arbitrations.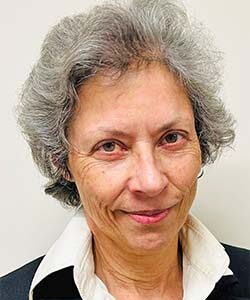 She was appointed Queen's Counsel in 2008 and a Deputy High Court Judge in 2018, sitting in the Chancery Division, London Circuit Commercial Court and Commercial Court.  In 2023 she was appointed as a High Court Judge assigned to the King's Bench Division.
Mrs Justice Dias is one of the editors of Carver on Charterparties.