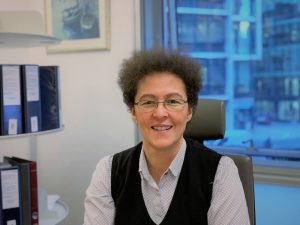 Ms Sally Barber was called to the Bar by Lincoln's Inn in 1988. After 18 years in private practice as a Chancery barrister she was appointed as a Deputy Bankruptcy Registrar of the High Court in 2007.
She took a full time appointment as a High Court Bankruptcy Registrar in 2009. She is a current member of the Insolvency Rules Committee which is now advising on the drafting of the Insolvency Rules 2016.
She is also a proof reviewer for Atkins Court Forms, most recently reviewing Atkins Companies Insolvency Volumes 9(1) (2) and (3) published in April 2015. She also writes articles for specialist insolvency journals such as Insolvency Intelligence.