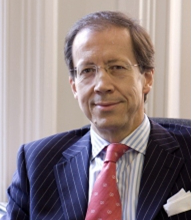 Lord Justice Haddon-Cave was called to the Bar in 1978 (G) and called to the Hong Kong Bar in 1980. He specialised in shipping and aviation law and acted in a number of notable UK aviation and marine disaster cases such as Manchester Air Disaster, Herald of Free Enterprise, Braer Disaster, Kegworth Aircrash, Knight Air Crash, BP Trent and Marchioness Disaster. He was appointed by the Secretary of State for Defence to conduct The Nimrod Review into loss of RAF Nimrod MR2 aircraft XV230 in Afghanistan (2007-2009).
Lord Justice Haddon-Cave was appointed Queen's Counsel (now King's Counsel) in 1999 and served as an Assistant Recorder from 1998 to 2000. He then served as a Recorder until his appointment to the High Court (Queen's Bench Division, now King's Bench Division) on 31 October 2011. Between 2014 and 2017 he was Presiding Judge of the Circuit in the Midlands and the Judge in Charge of the Terrorist List from 2017-2018, until his appointment to the Court of Appeal on 3 October 2018. He was appointed a member of the Criminal Procedure Rule Committee in 2018.
Lord Justice Haddon-Cave was appointed Deputy Senior Presiding Judge for England and Wales, with effect from 1 January 2020. He served as Senior Presiding Judge from 1 October 2021 until 30 September 2022.