The role of a family magistrate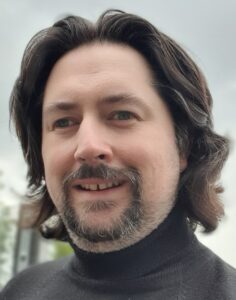 Sam is based in Bedfordshire. He talks to us about his role as a family magistrate.
What is a family magistrate?
A magistrate in a family court is one that helps resolve disputes that affect children. When disputes do come to the courts, the cases are dealt with by magistrates specially trained to deal with issues affecting families.
What are the key qualities needed to be a family court magistrate?
Well in my view you need to be committed to serving your community, you need to have a sense of fairness and understanding, and a little bit of empathy too. It's really important in family court understanding that everybody's going through a very difficult process. You need to have a general awareness of some of the issues in wider society that drive some of the issues that come into the family.
You need to be comfortable reading and understanding quite a lot of that written material prior to those court sittings. Ultimately you need to be able to weigh up various bits of information, feel comfortable making decisions off the back of that information and being able to justify those decisions.
Who can become a family court magistrate?
There are some exceptions to that. Social workers, for example, who cover the same area as the family court's jurisdiction clearly could be a conflict of interest so that would rule some people out. But pretty much anybody can become a magistrate, family court or otherwise. The qualifying criteria are all on the government website.
What interested you in becoming a family court magistrate
So I've been interested in volunteering as a magistrate for quite a few years then we moved as a family up to where we live now here in Bedfordshire, and given that we'd settled down there it seemed like a good time and a good moment to volunteer firstly. I've always been particularly interested in the welfare of children, particularly those from difficult backgrounds or those who can do with the help and support of magistrates and other agencies. I was able to take advantage of the change in the rules recently which allows magistrates to be recruited directly into the family court. I'm a magistrate who has been recruited directly into the family court and that is the only thing I do.
When I was thinking about what sort of a magistrate I wanted to become, I always thought the family court was the route I was hoping to go down.
What is the commitment required for a family magistrate?
So, the commitment is 13 days per year to sit in court carrying out the functions of a magistrate. In reality, 13 is your minimum that you will always be encouraged. There will always be the opportunity to take on more sittings for people who feel comfortable doing that, and particularly in the family court you need to be ready and be prepared for reading, understanding, making judgments on and taking into account a lot of written material. Because the family court is not the same as the criminal court. The family court is a process by which children and parents might appear in court two, three, four sometimes more times and each of those hearings generates paperwork that needs to be taken into account at the following hearing. So, you need to be prepared if you're going to be a family court magistrate for a lot of reading and background information that needs to be taken into account to help you make the right decision.
Is being a magistrate a paid role?
No, it's purely voluntary. The role is done for the benefit of the community. There are expenses available if you accrue expenses as part of your duties, but no, it's not a paid job.
Do you need any qualifications to do the role?
No, you don't need any formal qualifications. I think more important is the qualities, the commitment and the mindset that you're bringing to the role and that's what the application process looks to get out of applicants.
For more information about becoming a magistrate, please visit the magistrate's recruitment site.