In conversation with District Tribunal Judge Noel Arnold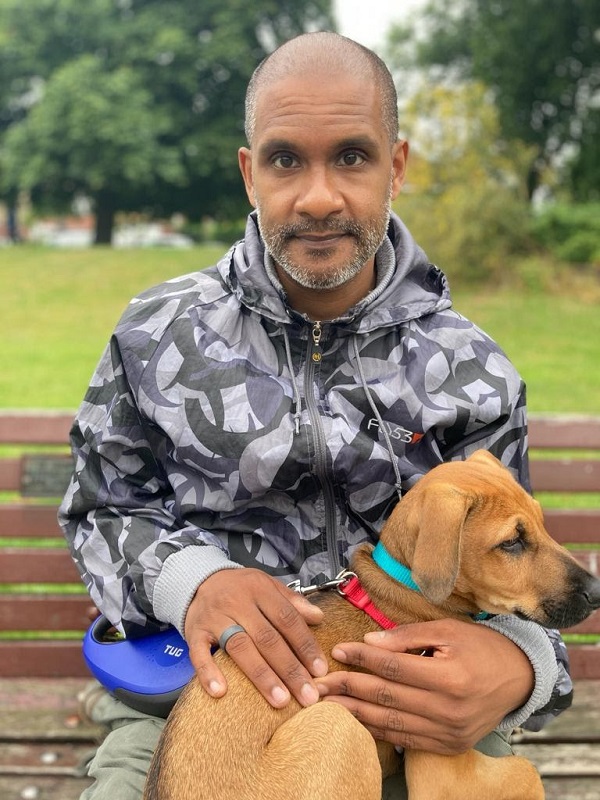 Can you introduce yourself?
My name is Noel Arnold, and I am a District Tribunal Judge (DTJ) of the First-tier Tribunal (Social Entitlement Chamber), which is a salaried judicial role. My specific jurisdiction is Social Security and Child Support. I am based in the London region and my primary venue is East London.


Can you tell us a bit about your background?
My parents were born in Sri Lanka and came to the UK in the early 1970s. I was born and grew up in North East London and attended state schools. My mum was a single working parent. She experienced discrimination in the workplace so, although she was very educated, she didn't manage to secure promotions into better roles. Due to these experiences, my mum would tell us that we needed to study and work twice as hard to achieve our goals.



What did your journey into the law look like?
I got good GCSEs and I enrolled at a good sixth form college, but during the longer post-GCSE summer holiday I took a full-time job as an office junior. I liked that job so much that I ended up staying. Instead of going to the sixth form college, I decided to study for two A-levels (over one year) at evening college while working full-time. I intended to do another one or two the following year. I got a C and a D at the end of the first year, so I left my job and started at full-time college doing three new A-levels (over two years), of which Law was one. Although it was not my plan, I ended up with five A-levels.
I did not know if I wanted to be a lawyer, but I enjoyed A-level Law, so I applied for LLBs. I secured a place at my first choice of university and read Law at King's College London. Very quickly it became clear that most of my peers were interested in commercial and corporate law; although I was not sure of what I wanted to do, I knew it was not that. At the end of the first year, I called various law centres and Citizens Advice Bureaux (CAB) and started volunteering with the Hackney Community Law Centre and a CAB. That experience solidified in my mind that I wanted to practice community-based or social welfare law. I worked part-time throughout my degree and then started my training contract at a leading rights-based law firm where I qualified and stayed for several years.


Could you tell us about any role models you have had in the judiciary?
I practised in Family law but specialised in children's matters for the duration of my career as a solicitor. I met and had cases before some incredible Family Court judges at various levels. I don't think I thought of them as role models as such, but I admired many of them and always found it inspiring to be present in court.
I started my salaried judicial role in May 2020 when the COVID-19 lockdown was in full effect. I did not know my two immediate DTJ colleagues very well at that time, but I would say that they have become role models for me. DTJs Tootell and Pithie are fantastic people and judges and I value the support and time which they shared with me, especially during the lockdown period.


What do your family/friends think about you being a judge?
I think a lot of my family and friends were not very surprised that I became a judge because I was always very career driven and dedicated to my work. I did a lot outside of my normal job that was related to Children's law. I worked for the Independent Inquiry into Child Sexual Abuse, had a book published, sat on several committees and advisory groups, and had many articles published. I would like to think that my family and friends are proud of me being a judge.


What would you say has been the greatest highlight(s) of your legal career?
There are lots to be honest. Firstly, winning in the inaugural Children's Law category of the Legal Aid Lawyer of the Year Awards in 2015. Secondly, securing an order for interim relief (judicial review), which prevented a child from being removed from the UK; that was obtained from a High Court judge on a Saturday morning. And thirdly, being the Director of Legal Practice at leading children's right charity which provided the opportunity and challenge to develop, grow and lead a team of about 20 lawyers all doing valuable work around children's rights.


Have you had to overcome any barriers in the judiciary and how did you do this?
I am conscious that I am from a non-traditional background, and that those of us who are may encounter barriers. I don't myself recall having been confronted with barriers within the judiciary, but I have kept my focus on doing the best job I can and not worrying too much about things that might be a distraction from that aim.


How do you feel about the diversity of the judiciary and how it has changed over time?
I think it is really important and that is why I am happy to have been selected to be a member of the Senior President of Tribunals' Diversity Task Force, which is chaired by Upper Tribunal Judge, Kate Markus KC. I think over time we have become a more diverse judiciary and, of course, that is a good thing. I believe that there is more that can, and should, be done and that it must be a continuous endeavour.


Why is it important to have a diverse and inclusive judiciary?
It has probably been said many times before, and by those more eloquent than me, but I believe it is very important to have a diverse and inclusive judiciary in order for the judicial system in this country to continue to be respected by its users. For it to be admired by and to inspire those outside of this country and within, the judiciary needs to be perceived as modern, progressive, and reflective of the society that it aims to serve.


What do you hope for the future of the judiciary in terms of diversity?
Is it too obvious to say: for it to be more diverse?! I think there are limits as to what the judiciary itself can do to encourage those from under-represented backgrounds to apply for judicial office, but I think it probably can do more to make for an inclusive and supportive working culture where existing judges from diverse backgrounds are encouraged to seek more senior judicial roles. As a diverse judiciary (at all levels) becomes more and more visible, this would (I hope) encourage those from under-represented backgrounds to apply to become judges.


What advice would you give to your younger self if you had the chance?
Do everything exactly the same! I am joking of course… I am sure that there are pockets of advice that I could give my younger self, but nothing immediately comes to mind. Generally speaking, although I may reflect on things, I try not to have regrets. Even if I have taken some missteps along the way, I think memories of those are buried away because being haunted by regrets can sometimes hinder moving forward.