Interview with Deputy High Court Judge Margaret Obi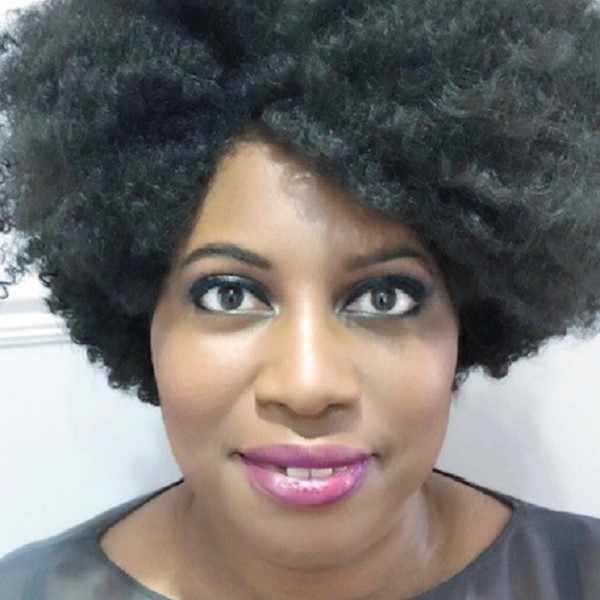 In our interview Deputy High Court Judge Margaret Obi talks about her Nigerian upbringing and its influences on her career, her journey from solicitor to judge and her hopes for the future of the judiciary.
Can you introduce yourself?

My name is Margaret Obi. In 2018 I was appointed as a Deputy High Court Judge. I sit in the King's Bench Division of the High Court.
Can you tell us a bit about your background?

My parents met in London in the 1960s. They were both born in Nigeria and had come to England as international students. My mother came to England to study midwifery. My father came to study law but later became a businessman. My parents thought that they would return to Nigeria after their studies, but the Biafran war broke out in 1967, and they were persuaded by their families to remain in England. Their stay in the UK was meant to be temporary, but they ended up building a life for themselves here. I grew up in North London and I attended a state secondary school in Enfield.
What did your journey into the law look like?

My parents had very clear ideas about 'suitable' career choices. I could study any subject I wanted as long as it was law, medicine, engineering, or accountancy. As an 18-year-old I considered law to be the least worst option. Following my law degree, I briefly considered an academic career but after studying for a master's degree I decided that the world of academia was not for me. Through a process of elimination, I thought becoming a solicitor might suit my strengths, however, I thought to get some work experience before committing myself to the Legal Practice Course. I made hundreds of applications, none of which were successful. But I kept trying and eventually, due to a fortuitous twist of fate, I was asked by an agency if I would be interested in doing some work experience for two weeks in the accounts department of a law firm. Of course, I said 'yes' and after a couple of weeks I became an outdoor clerk sitting behind counsel in Crown Court trials across London and the South East.
I then became a legal assistant to the senior partner and the firm subsequently offered me a training contract and paid for me to study the Legal Practice Course part time in the evenings. I had the most fantastic training experience. Although I gained an invaluable insight into other practice areas, I chose criminal defence because I was inspired by the commitment of many excellent lawyers to public service, social justice, and the fundamental principle that everyone, no matter what they are accused of, is entitled to a fair trial. I became a partner four years after qualifying and stayed for another 12 years. A significant proportion of my current practise is criminal defence, but it is now in the field of international law advising legal teams on war crimes and crimes against humanity.
Have you had to overcome any barriers in the judiciary and how did you do this?
There were a number of potential barriers; I will refer to two of them. First, I am a solicitor judge which is relatively uncommon especially on the High Court bench. Secondly, as a Deputy High Court Judge virtually all the decisions I make relate to areas of law with which I have no expertise. Among other things, this means that within a day (or sometimes less) I have to learn the factual and legal content of a new case in an unfamiliar area of law, read and understand two competing submissions (if the parties are legally represented) and decide which of them is right so that I can produce a well-reasoned judgment. However, I have never had any insecurities about being a solicitor as opposed to a barrister.
Over the course of a professional career, solicitors will have developed many skills and abilities which make them suitable to be judges. These include intellectual ability, pragmatism, dealing with clients throughout the lifecycle of a case and experience in senior management which is all very good preparation for making decisions, establishing, and maintaining authority in the courtroom, prioritising workloads, and effective case management. My particular career path includes international experience which develops the ability to provide advice in unfamiliar legal contexts and make difficult decisions in high profile and extremely pressured situations which has proved to be excellent preparation for the role of a Deputy High Court Judge.
Why is it important to have a diverse and inclusive judiciary?

Diversity and inclusion matters. These concepts are important not because women or lawyers from minority ethnic backgrounds will necessarily decide cases differently, but because it is fair that all those who want to be judges and have the requisite skills and abilities have an equal opportunity to be appointed. The judiciary has greater legitimacy and confidence will be enhanced if it reflects a broad cross-section of the society it serves, and collective decision-making will be improved when different experiences are brought to bear on the many issues that judges at all levels have to decide.
How do you feel about the diversity of the judiciary and how it has changed over time?
There is widespread recognition that the legal profession and the bench needs to be more diverse and inclusive. There has been an improvement in the diversity of the judiciary with regards to gender. Women now make up nearly half of all tribunal judges but are underrepresented in courts particularly in senior court roles. However, the rate of progression has been slower with regards to lawyers from minority ethnic backgrounds. As a consequence, more needs to be done in respect of both gender and ethnicity.
What do you hope for the future of the judiciary in terms of diversity?
The Judicial Diversity and Inclusion Strategy was published in November 2020 and sets out the ambition, aim and objectives for the judiciary during the period 2020-2025. I hope that the actions being taken lead to meaningful positive change to the representation of underrepresented groups within the judiciary. There is no shortage of talented, able, and committed women lawyers (solicitors, barristers, legal executives, and academics) and lawyers from minority ethnic backgrounds. The challenge is increasing their appointment to the bench at all levels and getting to the root of why change thus far has been slow. Change comes from both an acknowledgement of the issue and an equal desire to do something about it.
What advice would you give to your younger self if you had the chance?

Firstly, parents are not right about everything; do not study law as an undergraduate, follow your interests and study English literature. Secondly, what may appear to be worthless experience will turn out to be unbelievably valuable so take the opportunities that come your way. Thirdly, hard work, determination and resilience will pay off but to be successful in your chosen career path you also need allies, mentors and sponsors as well as a little bit of luck.