Judge visits school for Gypsy, Roma and Traveller History Month 
A judge met pupils and watched them put Goldilocks on trial – under the stern gaze of the three bears – when she visited a school as part of Gypsy, Roma and Traveller History Month.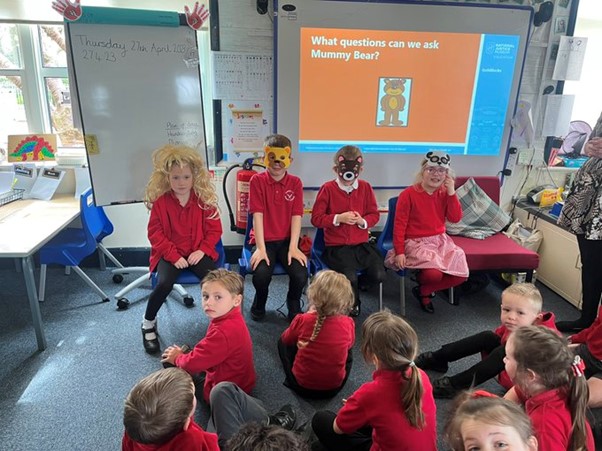 Regional Tribunal Judge (RTJ) Rosemary Lloyd was joined by a representative of the National Justice Museum on the visit to Naburn C of E Primary School, near York, which is close to a large Traveller site and where about half the pupils are Irish Travellers.
Headteacher Jonathan Green invited RTJ Lloyd to the school after hearing her speak in her role as a Diversity and Community Relations Judge at a conference of the Advisory Council for the Education of Romany and other Travellers. The organisation works to ensure equal access to education for Gypsies, Roma and Travellers, and to promote good community relations to end discrimination against them.  
Gypsy, Roma and Traveller History Month is celebrated every June to raise awareness of these groups and their contributions to society, as well as to offset negative stereotyping and prejudices. In the UK there are an estimated 300,000 Gypsies, Roma and Travellers, who are recognised in UK law as ethnic groups protected against discrimination by the Equality Act 2010.
The groups are often marginalised and suffer extreme levels of prejudice and discrimination. Racism towards Gypsies, Roma and Travellers is still common, frequently overt and seen as justified.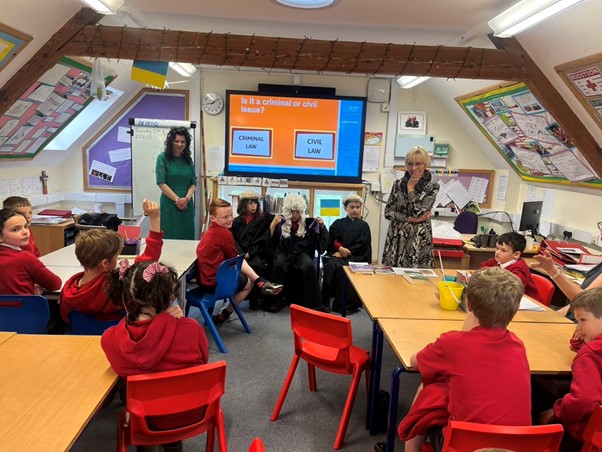 Reflecting on the visit, RTJ Lloyd said: "The children at the school took on court roles including the judge, clerk, defendant, advocates and witnesses. The infant children dressed up as Goldilocks and the three bears for their mock trial, and the junior children wore wigs and robes for the roles they played. All were incredibly engaged and really enjoyed playing the roles and learning more about how laws affect and protect them. It was a real pleasure to meet them and visit their school.
"It is so important that all communities know more about the judiciary and that a career in law is achievable for everyone. The school have asked us to return to continue working with the children."
The headteacher added: "We appreciate all you did yesterday – the whole day was brilliant and loved and enjoyed by both staff and children."