Lord Chief Justice visits college in Swansea as part of the Schools Engagement Programme
The most senior judge in England and Wales visited Gower College in Swansea to give students the chance to hear about the work of judges, the justice system and the rule of law.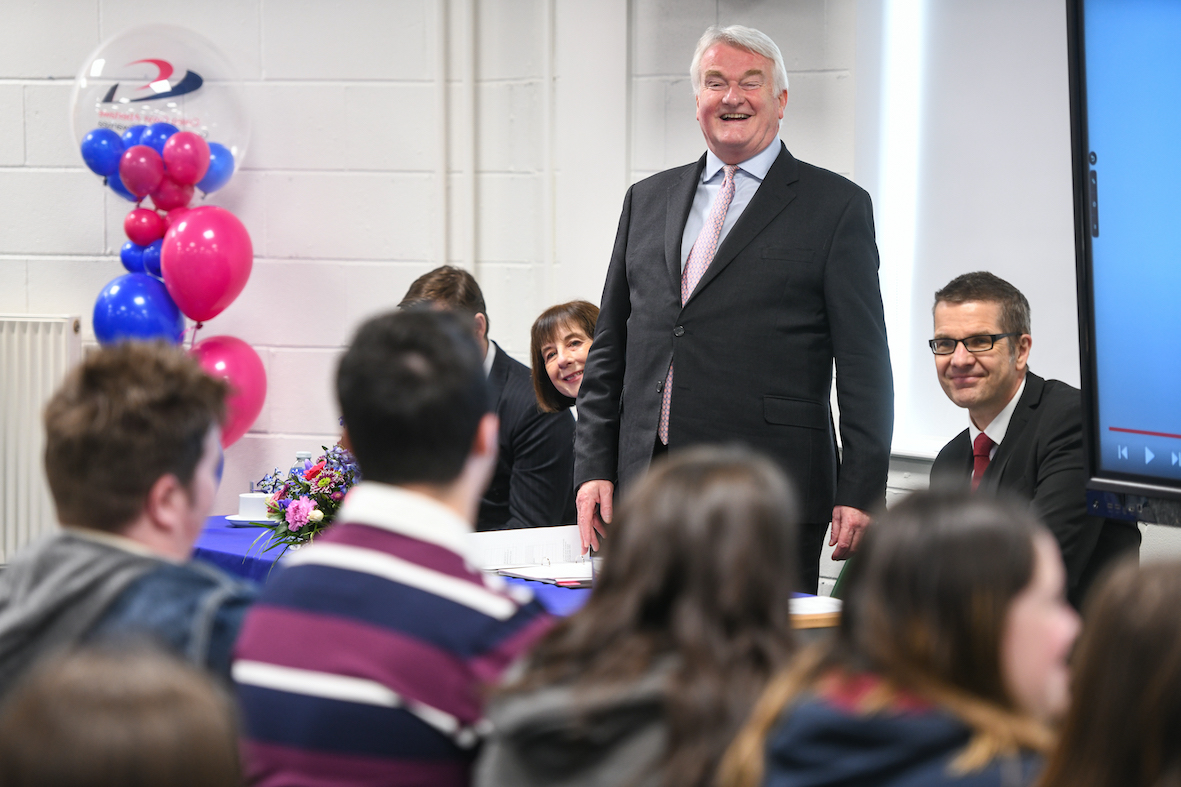 Lord Burnett of Maldon, the Lord Chief Justice of England & Wales, visited the school on 24 January as part of the Schools Engagement Programme. He was accompanied by District Judge Jake Pratt, magistrate Susan and Tribunal Judge Stephen Tovey. Students were given the opportunity to engage with the panel and ask questions.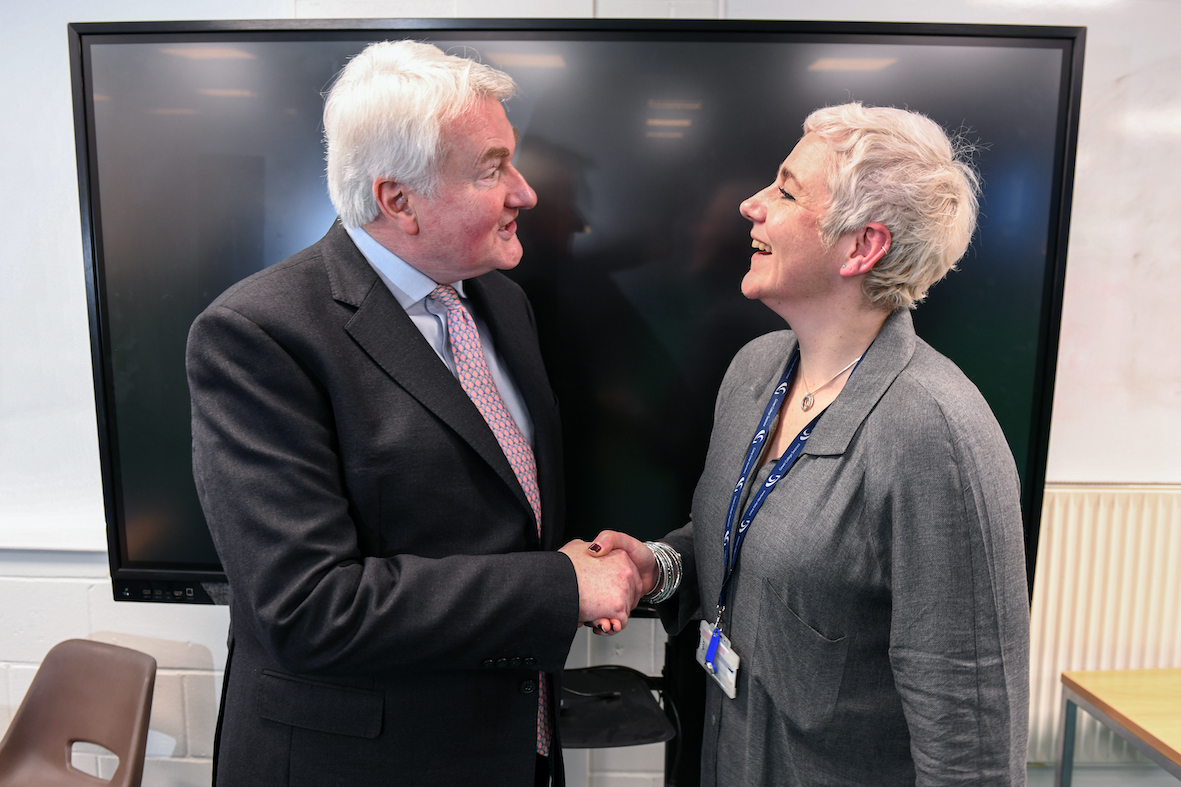 This community outreach work aims to make students aware that a legal career is accessible to all, regardless of background. It also seeks to dispel common misconceptions about judges, giving young people an accurate understanding of what their day-to-day roles entail.  
Speaking at the college, the Lord Chief Justice said:
"The rule of law is fundamental to our British way of life. Every day, many thousands of judges make decisions which affect people's lives, and their livelihoods. But most people have little idea of what goes on unless they find themselves in the system.
"I want to make it easier for schools to help teach pupils about the justice system, and how it really works – I want to invite students to talk to us about our work. We already know that having a discussion with a real judge is very popular with school students. I want to make this opportunity more widely available to schools by asking them to consider inviting judges to visit and give them access to other resources that support their curriculum, and their careers conversations with students.
"There are judges from all walks of life and at many various levels in courts and tribunals. I also want to send the message to all students, from whatever background, they could be the lawyers and judges of the future."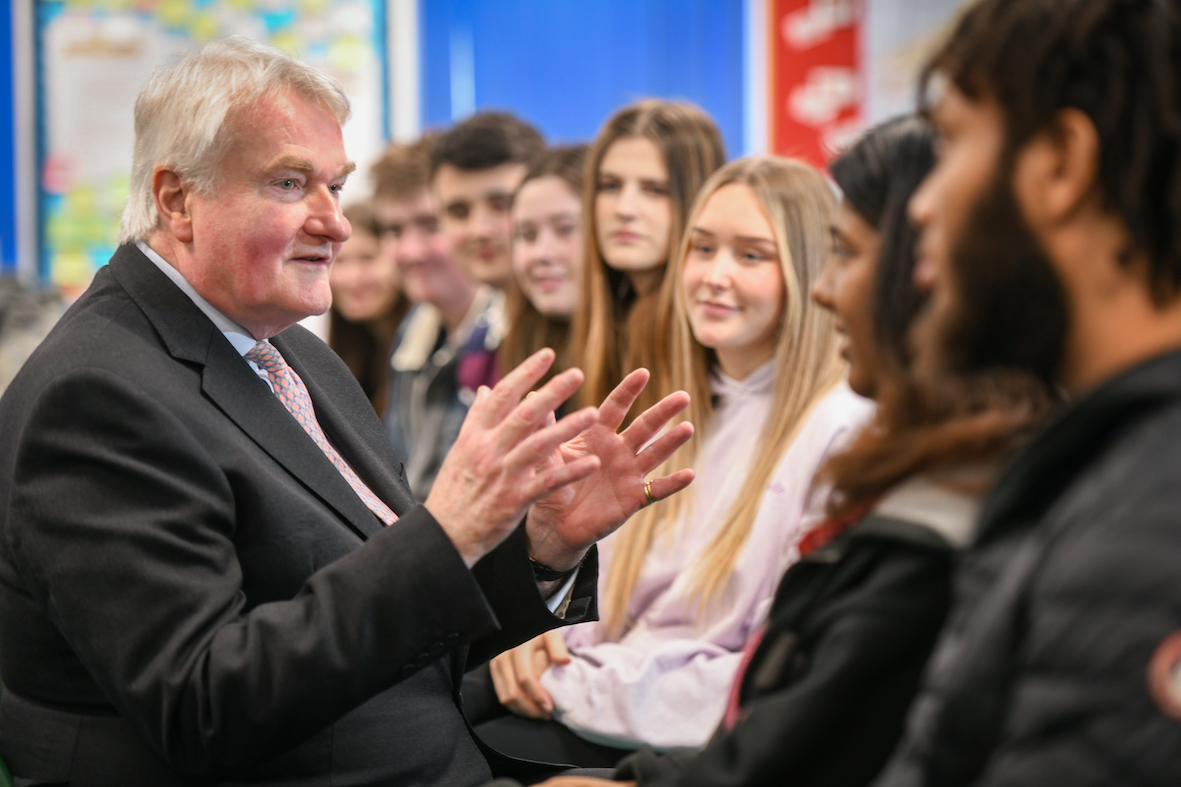 The visit comes on the back of the work that scores of Diversity and Community Relations Judges (DCRJs) and Diversity and Community Relations Magistrates (DCRMs) already do in the community.
The Schools Engagement Programme is supported by a selection of online resources available on the judiciary's website: Schools Engagement – Courts and Tribunals Judiciary. These include handouts, lesson plans for teachers and other materials to help schools facilitate learning about the justice system and rule of law.
Schools who are interested in a judge delivering an interactive session to students can find out more information by completing this online form or emailing schools@judiciary.uk. You may also read about previous school visits by visiting our case studies page.