New Chairman for the Sentencing Council: appointment of Lord Justice Davis
Lord Justice William Davis has been appointed as Chairman of the Sentencing Council, with effect from 1 August 2022.
His appointment was made by the Lord Chief Justice with the agreement of the Lord Chancellor and Secretary of State for Justice, Dominic Raab, and is for an initial period of three years.
The Lord Chief Justice and President of the Sentencing Council, the Rt Hon The Lord Burnett of Maldon, said: "Lord Justice William Davis' substantial experience in judicial leadership roles within the criminal justice system and previous three years as member of the Council make him the ideal successor to Lord Justice Holroyde.
"The Sentencing Council continues to go from strength to strength. It has set itself some challenging objectives for the next five years and I am sure that under his leadership those ambitions will be achieved."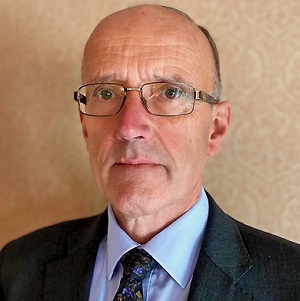 Lord Justice William Davis said: "I shall be the fourth Chairman of the Sentencing Council since it's inception in 2010. My predecessors – Sir Brian Leveson, Lord Justice Treacy and Lord Justice Holroyde – have created a huge legacy. I am conscious that I have much to do if I am to live up to the work they did with the Council.
"Judges and magistrates greatly value sentencing guidelines which ensure a fair and consistent approach to sentencing. As important is the work of the Council making the sentencing process accessible and understandable to the wider public. I am looking forward to the challenge of contributing to the Council in all aspects of its work."
After pupillage in London, Sir William Davis practised at the Bar in Birmingham between 1976 and 2008. His practice consisted primarily of criminal and personal injury work. He was appointed an Assistant Recorder in 1992, a Recorder in 1995 and QC in 1998. He was head of St Philips Chambers from 2004 to 2008.
He was appointed to the Circuit Bench in 2008. In 2009 he was appointed a Deputy High Court Judge (QBD and Admin) and he also became a Senior Circuit Judge and Recorder of Birmingham.
He was appointed to the High Court Bench in May 2014. He was the Judicial Lead on Youth Justice from June 2014 to November 2022. He was the Director of Criminal Training for the Judicial College from 2014 to 2019. He was a Presiding Judge of the Northern Circuit from 2016 to 2019. He was appointed to the Court of Appeal in October 2021. He was a judicial member of the Sentencing Council between 2012 and 2015.