On Tuesday, Lord Burnett of Maldon, the Lord Chief Justice, launched a new Massive Open Online Course (MOOC) in partnership with the University of Law (ULaw) and hosted on online platform, FutureLearn. This new, free course explains the concept of the rule of law and how judges and magistrates uphold it.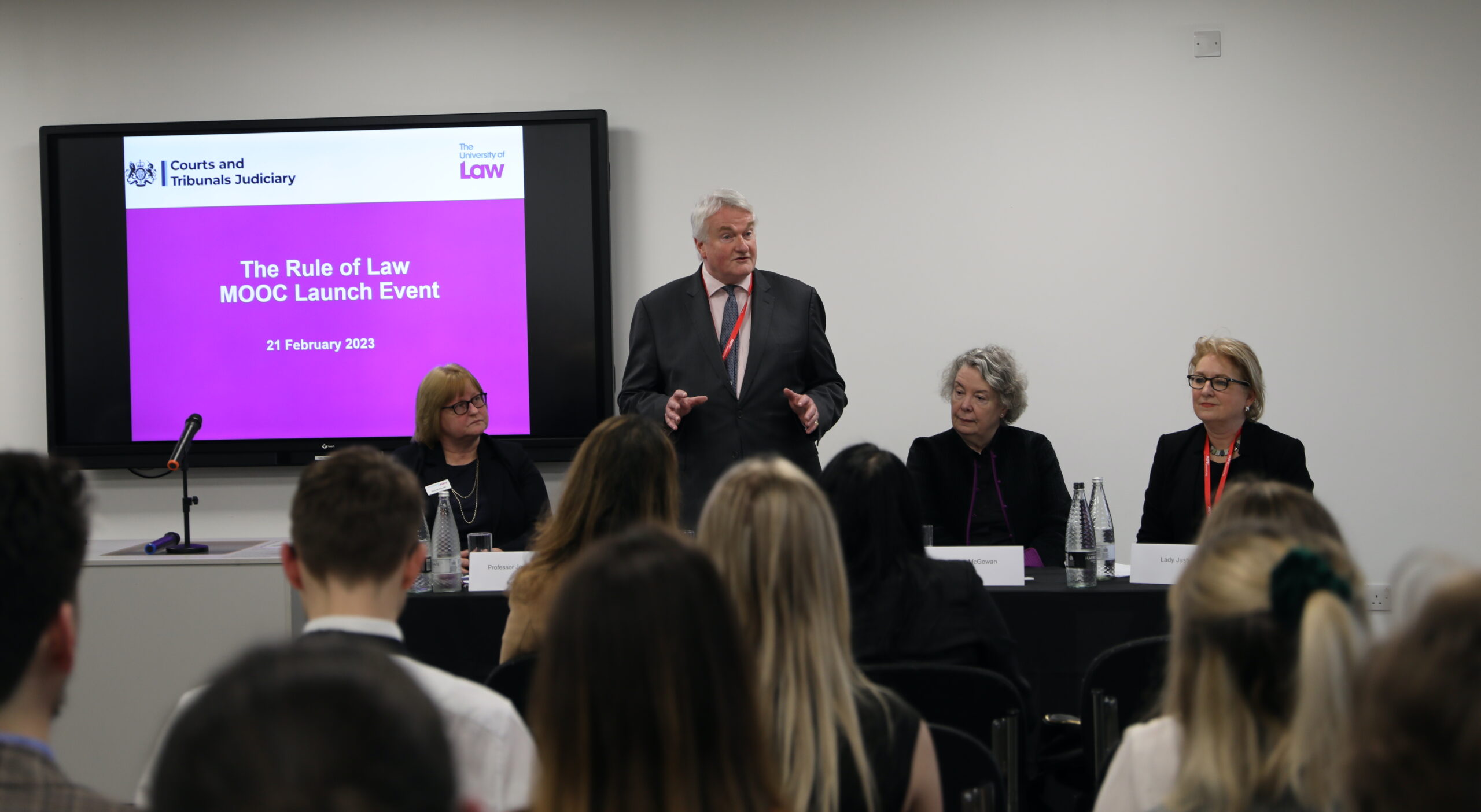 To mark the launch, the Lord Chief Justice attended the ULaw's Moorgate campus accompanied by Lady Justice Carr and Mrs Justice McGowan, who feature in the course. The event was attended by students from ULaw who had the opportunity to ask questions of the panel, consisting of the three judges and Professor Joanna Ballard, Pro Vice-Chancellor at ULaw.
The course has been developed with ULaw as part of the Lord Chief Justice's priority to explain the importance of the rule of law and the work of judges and magistrates more widely. The course is interactive with opportunities for participants to discuss the content throughout. It features video presentations, including a conversation between Lady Justice Carr and Mrs Justice McGowan about the rule of law in both civil and criminal jurisdictions. It also features testimonials from the perspective of tribunal judges and magistrates.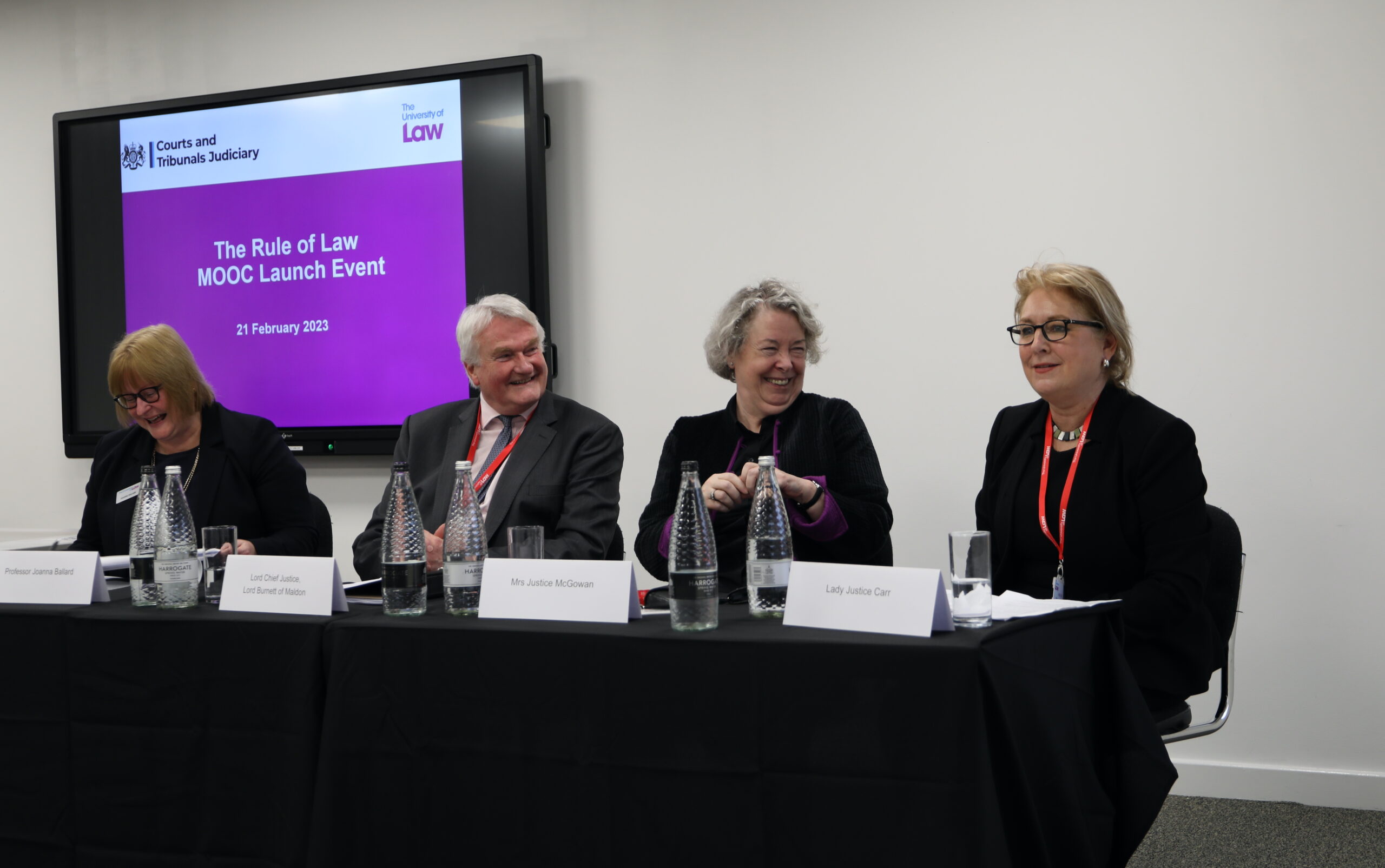 In his speech to students at the event, the Lord Chief Justice said:
"The rule of law is absolutely fundamental to the proper functioning of our society. From guaranteeing the right to a fair trial to enforcing contracts that underpin economic confidence and stability, it touches on nearly everything we do … I am pleased to launch this online course as it builds on the work judges and magistrates have been doing in schools and their communities. I hope those taking the course will end it with greater understanding of the role the judiciary plays in upholding the rule of law."
Raury Mason, Senior Tutor at ULaw, who presents the course, added:
"We are delighted to be partnering on this MOOC with FutureLearn and the Judiciary of England and Wales. The rule of law is a cornerstone of the legal system in the United Kingdom and is considered one of the key principles that define the country's democratic and constitutional framework, yet the concept itself is difficult to define. Our MOOC aims to get students thinking about what the rule of law means to them, and how the Judiciary deal with the rule of law in the real world."
Broken into three weekly sessions, the course requires a commitment of two to three hours per week. Over this time, participants will look at the different definitions of the rule of law, how it works in practice and why it is an important part of our society.
You can sign up to the course now via the FutureLearn platform.