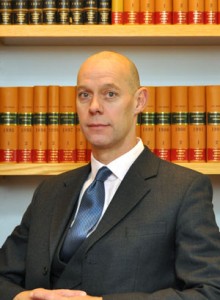 Sir Peter Fraser was called to the Bar by Middle Temple in 1989, and took silk in 2009.
He was educated at Harrogate Grammar School and St John's College, Cambridge University where he took both an M.A. in Law and an LL.M.
He was in practice at Atkin Chambers in Gray's Inn from completing his pupillage there in 1990, until his appointment as a High Court Judge in 2015.
He practised in the Technology and Construction Court field throughout his time at the Bar, both domestically and internationally, including in Hong Kong, China, South Africa, Sweden, France, Bermuda, the Bahamas, Dubai, Qatar and Oman.
He has also acted as an International Chamber of Commerce arbitrator.
He was an Editor of the Building Law Reports from 1990 to 2015, when he became the Consulting Editor.
He has been the Judge in Charge of the Technology and Construction Court since 1 February 2018.