The primary role of the Civil Justice Council (CJC) is to advise the Lord Chancellor, the Judiciary and the Civil Procedure Rule Committee on civil matters.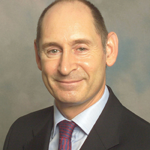 Chairman of the Civil Justice Council and Master of the Rolls Sir Terence Etherton
News and Updates from the Civil Justice Council
Latest News
14 October 2019
New report on Fixed Recoverable Costs in Lower Value Clinical Negligence Claims
New report on Boundary Disputes
3 September 2019
Consultation paper launched – Vulnerable witnesses and parties. Responses to be submitted by Friday 11 October 2019.
8 March 2019
The Civil Justice Council is pleased to announce the appointment of District Judge Judy Gibson for a three year term.
24 January 2019

The Civil Justice Council are pleased to announce the appointments of the following five members for three year terms;
Andrew Higgins – Academic Member
Nick Hanning – CILEx Member
Elisabeth Davies – Consumer Advice Member
Martin Barnes – Lay Advice Member
Rhodri William QC – Welsh Interests Member
CJC consultation response to the Ministry of Housing, Communities and Local Government – Considering the case for a housing court: a call for evidence, 13 November 2018
19 December 2018
Civil Justice Council submission on Part 1 of the Legal Aid, Sentencing and Punishment of Offenders Act Post-Implementation Review
Summary of the 7th Annual CJC Forum Event for Access to Justice for Litigants in Person, held at Central Hall Westminster on 7 December 2018
4 December 2018
New report on Alternative Dispute Resolution
2 November 2018
Property Chamber Deployment Project
A working group on property disputes was established by the Civil Justice Council in 2015 to consider whether access to justice in property disputes could be improved by the deployment of judges to sit concurrently in courts and tribunals. Following a pilot, Siobhan McGrath, Property Chamber President, has now published a proposal and recommendations to amend the Civil Procedure Rules and the First-tier Tribunal Procedure (Property Chamber) to reflect this. This report sets out justifications for the proposal, the types of cases suitable for the proposals and the practical implications.