Who is the Chief Coroner?
The Chief Coroner, an office created by the Coroners and Justice Act 2009, is head of the coroner system, providing national leadership for coroners in England and Wales.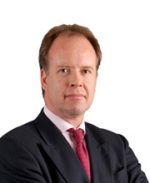 The appointment of the Chief Coroner is made by the Lord Chief Justice in consultation with the Lord Chancellor. On 18 August 2016 the Lord Chief Justice, after consultation with the Lord Chancellor, appointed His Honour Judge Mark Lucraft QC as the second Chief Coroner of England and Wales.
HHJ Lucraft QC's appointment took effect on 1 October 2016 for a three-year term. He took over from His Honour Sir Peter Thornton QC. In September 2019 HHJ Lucraft QC's term of appointment was extended by up to two years.
Judge Mark Lucraft was called to the Bar in 1984 and in practice at the Bar until his appointment to the Circuit Bench in July 2012.  He was appointed a Recorder in 2003. He was authorised to sit as a Deputy High Court Judge under Section 9(1) on 22 November 2016, and appointed a Senior Circuit Judge at the Central Criminal Court (Old Bailey) on 7 February 2017 sitting on criminal matters as well as undertaking his work as Chief Coroner.
In February 2019 two Deputy Chief Coroners were appointed. They are Derek Winter DL, Senior Coroner for Sunderland, and Her Honour Judge Alexia Durran, a Circuit Judge based at the Crown Court at Guildford. Each was appointed for a three-year term.
For more information read Frequently Asked Questions about the Chief Coroner and the Coroner Service
The role of the Chief Coroner
The Chief Coroner has a number of roles but his main responsibilities will be to:
Provide support, leadership and guidance for coroners in England and Wales;
Set national standards for all coroners, including new inquest rules;
Oversee the implementation of the new provisions of the Coroners and Justice Act 2009;
Put in place suitable training arrangements for coroners and their staff;
Approve coroner appointments;
Keep a register of coroner investigations lasting more than 12 months and take steps to reduce unnecessary delays;
Monitor investigations into the deaths of service personnel;
Oversee transfers of cases between coroners and direct coroners to conduct investigations;
Provide an annual report on the coroner system to the Lord Chancellor, to be laid before Parliament;
Monitor the system where recommendations from inquests are reported to the appropriate authorities in order to prevent further deaths.
What to do if you are concerned about a coroner's decision
The coroners' service is a local service funded and administered by the relevant local authority.  Coroners, like all judges, are independent.  This independence means that the Chief Coroner has no power to review, investigate, comment on, or otherwise intervene in the individual judicial decisions of coroners, or in the case management of individual cases.
Parliament has not put in place a statutory appeal process for challenging coroner decisions.  This means that if you are not happy with a coroner's decision, there is no automatic right of appeal to the Chief Coroner or anyone else.  The only way you can challenge the decision is by way of judicial review in the High Court, where a senior Judge can review the lawfulness of a decision taken.  It is a review of the way the decision was made, rather than the rights and wrongs of the conclusion reached, and the judicial review usually must be carried out within three months of the original decision.  If you wish to explore this avenue, you should speak to a lawyer.   For more information on judicial review, please read this guidance.
What to do if you have a complaint about the personal conduct of a coroner
The Chief Coroner cannot investigate any matters relating to the personal conduct of a judicial office holder.  That is a matter for the Judicial Conduct Investigations Office (JCIO).  You can contact them on their website.
Contact the Chief Coroner's Office
Room C09
Royal Courts of Justice
London
WC2A 2LL