Robes event – honouring female trailblazers in the judiciary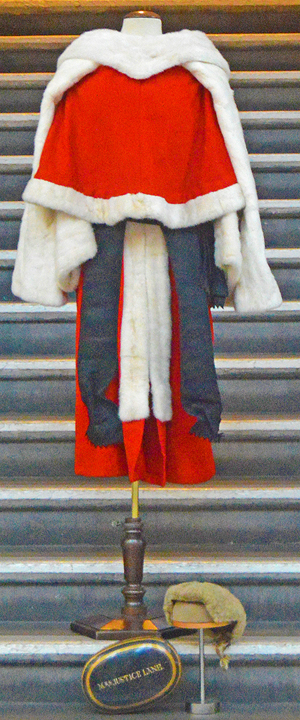 We are proud to announce that today (24 October) we've marked the 100th anniversary of the Sex Disqualification (Removal) Act 1919, which allowed women to practise law for the first time.
We honoured the female trailblazers who made their mark in the legal profession, by putting on display the original robes worn by Mrs Justice Elizabeth Lane, the first female High Court Judge, in the Legal Costume Exhibition at the Royal Courts of Justice.
The robes were subsequently worn by Mrs Justice Booth, Baroness Hale and Lady Black. These are the first robes worn by a female judge to go on display and are free for all to visit.
The Sex Disqualification (Removal) Act 1919 made it possible for women to enter the legal profession and to become solicitors, barristers, magistrates and jurors for the first time.
The robes were first worn in 1965, when Mrs Justice Lane became the first woman High Court Judge, only three years after she became the first woman County Court judge.
Following Elizabeth Lane's retirement in 1979, the robes were passed to Margaret Booth, appointed in that year as High Court Judge. She was just the third woman to hold that title, despite 14 years passing since Elizabeth Lane's appointment. Mrs Justice Booth was also known for being the first woman Bencher at Middle Temple.
After Margaret Booth's retirement, the robes were passed to Mrs Justice Hale, appointed judge in the Family Division in 1994. She left the High Court in 1999 in order to become the second woman Court of Appeal Judge and currently sits as the first woman President of the Supreme Court.
Following Lady Hale's departure from the High Court, the robes were passed on to Mrs Justice Jill Black, appointed to the court in 1999. Lady Black then went on to sit at the Court of Appeal before becoming the second woman on the Supreme Court.