South Asian Heritage Month 2023: HHJ Usha Karu shares her story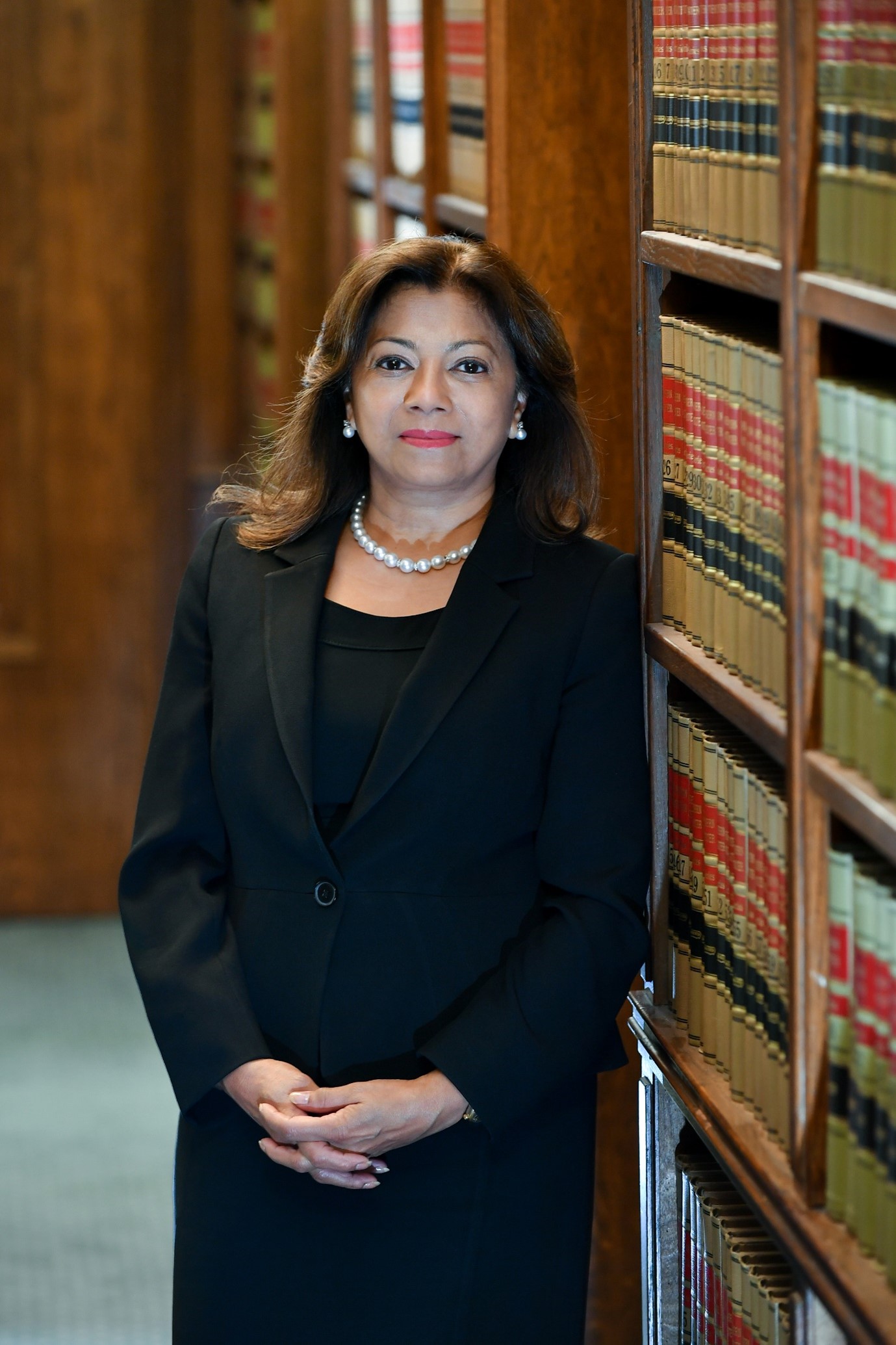 Today marks the end of South Asian Heritage Month, an annual celebration which commemorates South Asian cultures, histories and communities. It began in 2020 and runs from 18 July to 17 August each year. We spoke to HHJ Usha Karu about her background and journey into law.
My home is now in London, where I arrived aged 17 in April 1976 with my family from New Delhi, India. I had just completed my schooling (the Cambridge School Certificate, as it was then called). We were all really excited about this new chapter in our lives – the prospect of being in London and the opportunity to expand our horizons. After my A Levels, I chose a polytechnic degree called 'Modern Studies' which included Law, Politics, Economics, History and Sociology, and so the path to a legal career commenced. A conversion course followed (Diploma in Law), then in 1983 I started the Bar course at the Council of Legal Education. I was called to the Bar by Middle Temple in 1984 and started pupillage. By 1985 I was on my feet and thoroughly enjoying practising in criminal law. There were few South Asian barristers then, females lesser still, but life was good and, overcoming bias and prejudice, I did eventually secure a tenancy. Finally, I was a fully-fledged barrister. For me there was never any doubt.
However, I was keen to move on and wanted to embark on a judicial career. Fortunately, I was successful when I applied to become an Assistant Recorder in 1998. I was then appointed a Recorder in 2000 and in 2005 a Circuit Judge. I am deeply honoured to have been appointed one of the first female judges of South Asian origin. I am now the Resident Judge of Inner London Crown Court, which is a ten-court centre with two extra courts at the Royal Courts of Justice. I have a fantastic team of judges and court staff and together we are navigating through the challenging post-Covid period. I have had the opportunity to sit at the Old Bailey and try the most serious cases and I also sit in the Court of Appeal, Criminal Division, both even more challenging but most interesting and rewarding.
My personal life has been immensely satisfying. I met my husband when I was studying, who is also a criminal practitioner and who became a King's Counsel. We have two sons who also practise in crime and two lovely daughters-in-law, also lawyers! It has been 47 years in the UK. I have no regrets.
The progress since the 1980s is wonderful to see. There are many more South Asian barristers and judges now. As they come through, the Bar is expanding its horizons and becoming more inclusive toward South Asians. We have a Lord Justice of Appeal, several High Court judges, circuit judges and more.
Much like summer rain in England is inevitable, the steady rise of South Asians to the top is too!