Information about facilities
The Rolls Building has:
31 court rooms, including three 'super courts' to handle the very largest international and national high value disputes and 4 courts configured in 'landscape' format for multi party cases;
55 consultation rooms, consisting of 15 large rooms, 26 medium rooms and 14 small rooms. Many of these are pre-bookable (see conference room booking – below) with a range of facilities;
In court facilities for parties to use state of the art trial management systems including simultaneous electronic transcripts and systems for the electronic display of documents. Video-conferencing facilities and simultaneous-translation booths can be made available in courtrooms
Full WiFi connectivity throughout the building (BT Openzone). Parties can add their own cabled broadband in any court.
Rolls Building Layout
The Business and Property Courts are located mainly on the first three floors of the Rolls Building. More details and a floorplan are available online.
Ground Floor: Security, Registry Counter and Advocates' Suite.
First Floor: Courts 1 – 6 and Consultation Rooms 1 – 12.
Second Floor: Courts 7 – 17 and Consultation Rooms 13 – 33.
Third Floor: Courts 18 – 29 and Consultation Rooms 34 – 50.
Fourth Floor: Offices – no public access.
Fifth Floor: Courts 30 – 31 and Consultation Rooms 51 – 55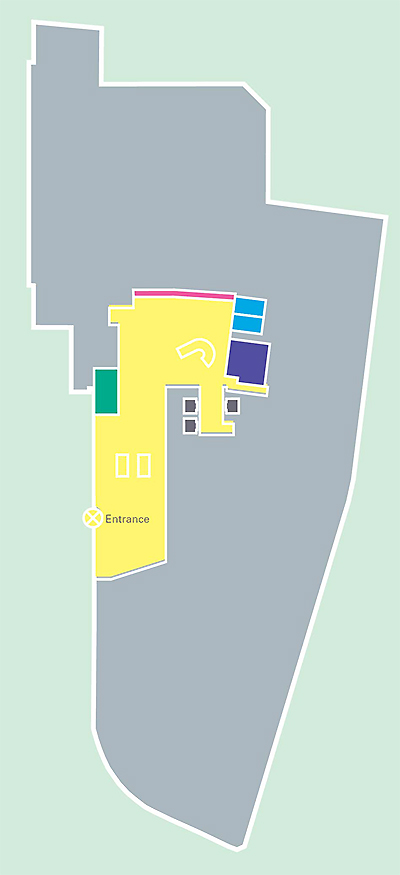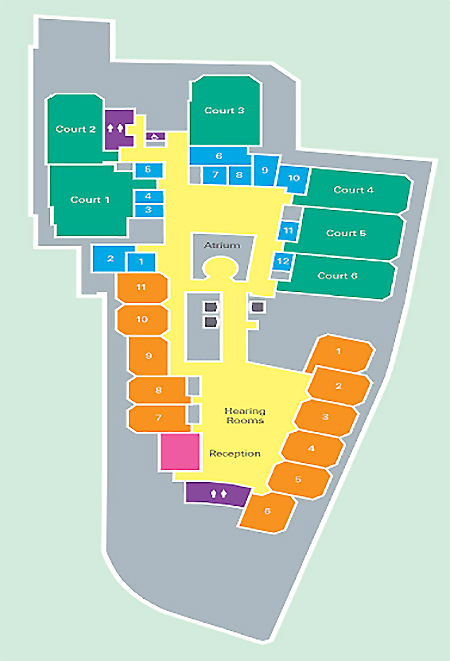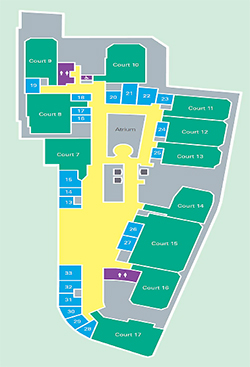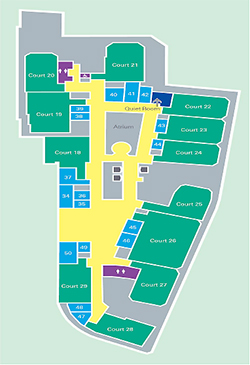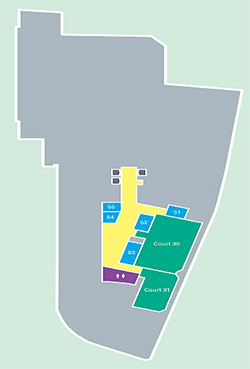 Conference room booking
Please email RBConsultationRooms@Justice.gov.uk to obtain a copy of the booking contract form. See the FAQ page for further guidance.
Prices:
Large room up to 12 (twelve) people @ £220:00 + VAT
Medium room up to 8 (eight) people @ £165:00 + VAT
Small room up to 4 (four) people @ £110:00 + VAT
The above are daily rates or any part thereof (there are no hourly or part day rates available). No charge will occur until room hire commences upon date of key collection. An invoice will be raised once the key has been returned to us, and will become payable 30 days after receipt of the invoice.
Keys can be collected from 9am at counter 8, ground floor of the Rolls Building.
Catering Deliveries can be arranged via external providers.