Liverpool Circuit Commercial Court
Business and Property Courts in Liverpool
Liverpool is a fine city with a rich history of commerce and trade. Times may have moved on since Liverpool commanded global trade and was a centre for commodity exchanges, banking and shipping to rival London.
But, after difficult times in the 1970s and early 1980s, the city is vibrant, successful, busy and forward-looking. Courts dealing with business and property matters are not new to Liverpool.
Liverpool was historically, up to the Courts Act 1971, served by a unique Liverpool Court of Passage which included admiralty jurisdiction, and by the Chancery Court of the Palatine of Lancaster, exercising jurisdiction under the Vice-Chancellor.
More recently, Liverpool has been an important Chancery District Registry and the location of a Mercantile (now Circuit Commercial) and a Technology and Construction Court, and it is the existence of this court infrastructure that has meant that Liverpool has had a strong legal profession including a strong local Bar, of which many members have gone on to even greater things: for example, Lord Chancellors, Lords Birkenhead and Kilmuir, Lord Morris of Borth-Y-Guest, Lord Shawcross, Lord Justice Sellers, and Lord Justice Kay.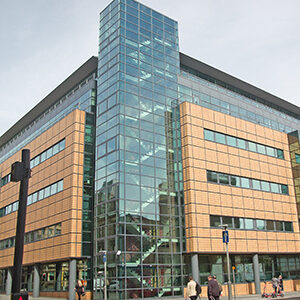 The Business and Property Courts in Liverpool are an important part of driving forward the continued legal and commercial development of the city and region.
If you have a disability and need help coming to a hearing, please contact 0151 296 2200.
Judges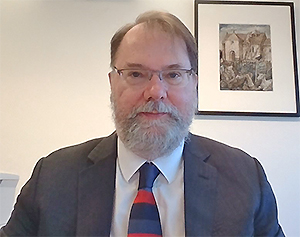 HHJ Cadwallader
HHJ Cadwallader became one of the judges of the Circuit Commercial Court in 2020.
He is authorised to sit in the Chancery Division, the King's Bench Division (Circuit Commercial and TCC) and sits primarily in Liverpool, though also in Manchester and London.
He was called to the Bar in 1984 and practised in Liverpool at the Chancery Bar, specialising in business and property and commercial litigation. He is an accredited mediator and Fellow of the Chartered Institute of Arbitrators, and has conducted both mediations and arbitrations in those fields.
He was appointed a Chancery Recorder and Deputy Adjudicator to HM Land Registry in 2009.
The court is also able to draw upon the services of specialist Civil Circuit Judges in the north-west and Deputy High Court Judges, as well as High Court Judges for the heaviest cases.
Contact and other details
Address: Liverpool Business and Property Courts, Liverpool Civil and Family Court, 35 Vernon St, Liverpool L2 2BX.
Email: LiverpoolBPC@justice.gov.uk
Team leader Kevin Fitzmaurice: 0151 296 2483
Support through Court: 0151 296 2209 and 0151 296 2211
Telephone: Dave Troughton – 0151 296 2210
Email: liverpool@supportthroughcourt.org
Parking: There is no public parking available, however there are several car parks in close proximity (external link).
Disabled access: Disabled access and disabled toilet facilities.
Assistance dogs; Assistance dogs are welcome.
Hearing Loop: This court has hearing loop facilities available by prior arrangement.
Security arch: For safety and security, all users and their possessions will be searched by security when they enter this building. We have a security arch. Please alert the security officer if you have a pacemaker.
Lift: Lifts are available in this building to access all floors.
Public toilets: Public toilets are available on all floors.
Disabled toilet: Accessible toilets are available and are located on the first, second and third floors. Lifts are available to these floors.
Refreshments: Vending machines only on site. However, there are several coffee shops in close proximity.
Interview room: Consultation rooms are available at this court.
Children's waiting room: This court has limited facilities for children, please contact the court for details.
Baby changing facility: This court has baby changing facilities.
Prayer / Quiet room: A quiet room for prayer or contemplation is available at this court.
Video facilities: Video conference facilities by prior arrangement ONLY. For queries please contact enquiries.liverpool.countycourt@justice.gov.uk
Wireless network connection: Wi-Fi is available in all areas of the building. Please read the notices on display.
Witness service: The Support through Court Service (external link) is available on site to provide assistance. In addition, the LCA (email: enquiries@liverpoolcommunityadvice.org) is available on site to provide assistance with warrants of evictions/injunctions/homelessness.
Witness care: Witness care services are available at this court, please contact for full details.
Rail: Liverpool Lime Street is the nearest mainline railway station. There is a direct link from there by Merseyrail to Moorfields station, which is 100m yards from the Court entrance on Vernon Street.