Courts and Work
The BPC in Bristol comprise the Circuit Commercial Court, the Technology and Construction Court, and the Chancery Lists (the Business List, the Insolvency and Companies List, the Property, Trusts and Probate List, and the Intellectual Property List).
They are located in a modern, purpose-built court building, the Civil and Family Justice Centre, in Redcliff Street. This is in the heart of the city, near the Bristol Bridge, and a short walk from Bristol Temple Meads Rail Station. There is a direct, express bus service from the station to Bristol International Airport, a few miles away. The centre of Bristol is easily attained by road using the M4/M32 and M5 motorways.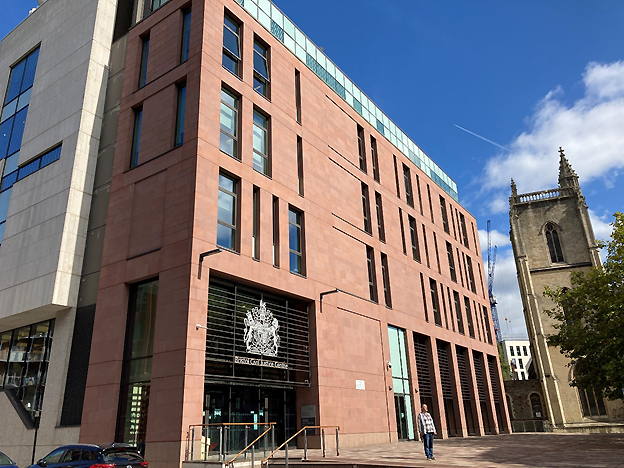 More information:
Postal address
The Business and Property Courts in Bristol
Bristol Civil and Family Justice Centre
2 Redcliff Street
Bristol BS1 6GR
Document Exchange:
DX 95903 Bristol 3
Telephone Switchboard:
011 7366 4800
Court staff
The judges of the BPC in Bristol are served by the Specialist Team of court staff, led by Eddie Hunt, and including Anne Steel (chancery clerk), Debbie Greenwood (circuit commercial and TCC clerk), Matilda Wilde (insolvency clerk), and Tom Head (QBD clerk). Other specialist staff are Aleysha Davidge, Emily Price, Glen Pearson, and Stephanie Robson-Peschel.
Their contact details are:
Telephone: 011 7366 4860
Email addresses:
BristolSpecialist@justice.gov.uk
BristolCircuitComm@justice.gov.uk
bristoltcclisting@justice.gov.uk
bristolchancerylisting@Justice.gov.uk
There are also staff who deal with court fees: telephone 011 7366 4840
Court hours
Building: 8:30am to 4pm (9am to 4pm Thursday)
Court counter open: 9:30am to 4pm (High Court), 9:30am to 2pm (County Court)
Telephone Enquiries: 9am to 4pm
Work of the BPC in Bristol
The BPC in Bristol carry out the full range of BPC work, with very few exceptions (patent cases, competition law cases, financial list and non-tribunal tax work): see the BPC Practice Direction (external link).
The work of the BPC in Bristol is essentially High Court work, though the County Court in Bristol maintains a BPC list, so that BPC-type work in that court can also be dealt with by specialist BPC judges (for example, in insolvency): see for example the Insolvency Practice Direction (external link).