Disability Discrimination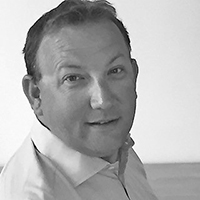 We deal with claims of disability discrimination in schools in England under the Equality Act 2010 brought by parents or young people, including:
Claims that a pupil has been treated unfavourably because of something arising out of their disability (for example by being excluded or denied access to school trips, or school facilities);
Claims that a school has not made reasonable adjustments to accommodate the needs of a disabled pupil;
Claims relating to admission decisions concerning children or young people with disabilities (where there is no other admissions appeal route).
Victimisation and harassment
The Tribunal receives around 250 disability discrimination claims each year. Parents can claim on behalf of their school aged children. Young People attending sixth form must bring claims themselves if they can, although they are often helped by their parents. These claims most commonly relate to allegations of unfavourable treatment and failure to make reasonable adjustments.
Claims are heard by independent panels consisting of a judge and 1 or 2 specialist members who have relevant specialism and experience in this area. We understand that these claims can give rise to strong feelings and can be challenging for both parties. We are used to dealing with parties who are not legally represented. The panel will very carefully consider all of the evidence and submissions made by the parties before reaching a decision, which is given in writing, with reasons, after the hearing. In practical terms, the panel will often need to decide whether the pupil has a disability and, if so, whether the school's actions were reasonable and proportionate. It is important for the parties to focus on the evidence of disability, specific incidents of discrimination and the reasons for the school's actions. Hearings are heard in private and the Tribunal routinely directs parties not to publish information (for example on social media) relating to them that could lead to the child or young person in the claim being identified.
Claims of disability discrimination in schools must be brought within six months of the date of the alleged discrimination. The deadline can only be extended in limited circumstances. It is also important to understand that the claims cannot be used as a way of asking the Tribunal to decide whether a school has made a pupil's special educational provision under an Education, Health or Care Plan.
I hope that you find this page and the links to further guidance and documents to be useful.
District Tribunal Judge Clive Dow
Lead Judge – Disability Discrimination
More information
The Equality Act 2010 can be found online (external link)
Practical information about complaining about disability discrimination can be found on GOV.UK (external link)