Special Educational Needs and Disability
The Tribunal deals with disputes in England between a Local Authority and parents or young people over school leaving age, about special educational needs and provision including Education, Health and Care (EHC) Plans.
You can appeal to the Tribunal if you do not agree with the decision that your Local Authority has made, if they:
refuse to carry out an EHC assessment or reassessment;
refuse to issue an EHC Plan after carrying out an assessment or reassessment
refuse to amend the wording of the sections of an existing EHC Plan which are about education (Section B – description of special educational needs, Section F – special educational provision and Section I – educational placement)
decide you or your child no longer needs an EHC Plan.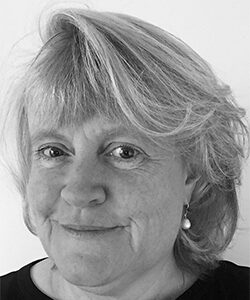 When appealing, you may be able to ask the Tribunal to also make recommendations about health and social care needs and provision (as an extended appeal).
The Tribunal now receives about 10,000 appeals each year. Parents of school age children (or others with parental responsibility) and young people over compulsory school age and up to the age of 25 can appeal. Before appealing, in most cases you must contact a mediator to consider mediation within 1 month of your decision letter from the LA. That letter should give you the relevant contact details. If you do not pursue mediation or resolve your dispute, you must normally appeal within 2 months of the LA's decision letter or within 1 month of contacting the mediator.
Appeals are heard by independent panels consisting of a judge and 1 or 2 specialist members who have relevant specialism and experience. We understand that these appeals can be complicated and that approaching the Tribunal can be challenging for those who are not used to it. Free help and advice is available from Information, Advice and Support Services Network for SEND and charities such as IPSEA or SOS-SEN. You may also be entitled to Legal Help (under the Legal Aid scheme. Our judges and registrars (legally qualified officers of the Tribunal) keep appeals on track by making case management directions and, in some cases, holding telephone or video case management hearings. We are used to working with parents and young people who are not legally represented.
Hearings are held in private and are normally carried out by video. They are generally more informal than other courts or tribunals but it is important to remember that they are still a formal legal process. We give parents and young people an opportunity to express their views, ask questions of witnesses and consider all of the evidence very carefully. We give our decisions in writing, with reasons, normally no later than 10 working days after the hearing.
Where the Tribunal orders the Local Authority to take action, it must do so within the deadlines set out in law. The deadlines vary from two to five weeks after the decision is issued, according to the relevant legislation.
I hope that you find this page and the links to further guidance and documents to be useful.
District Tribunal Judge Jane McConnell
Lead Judge – Special Educational Needs and Disability
More information