Pre-Application Judicial Education Programme (PAJE)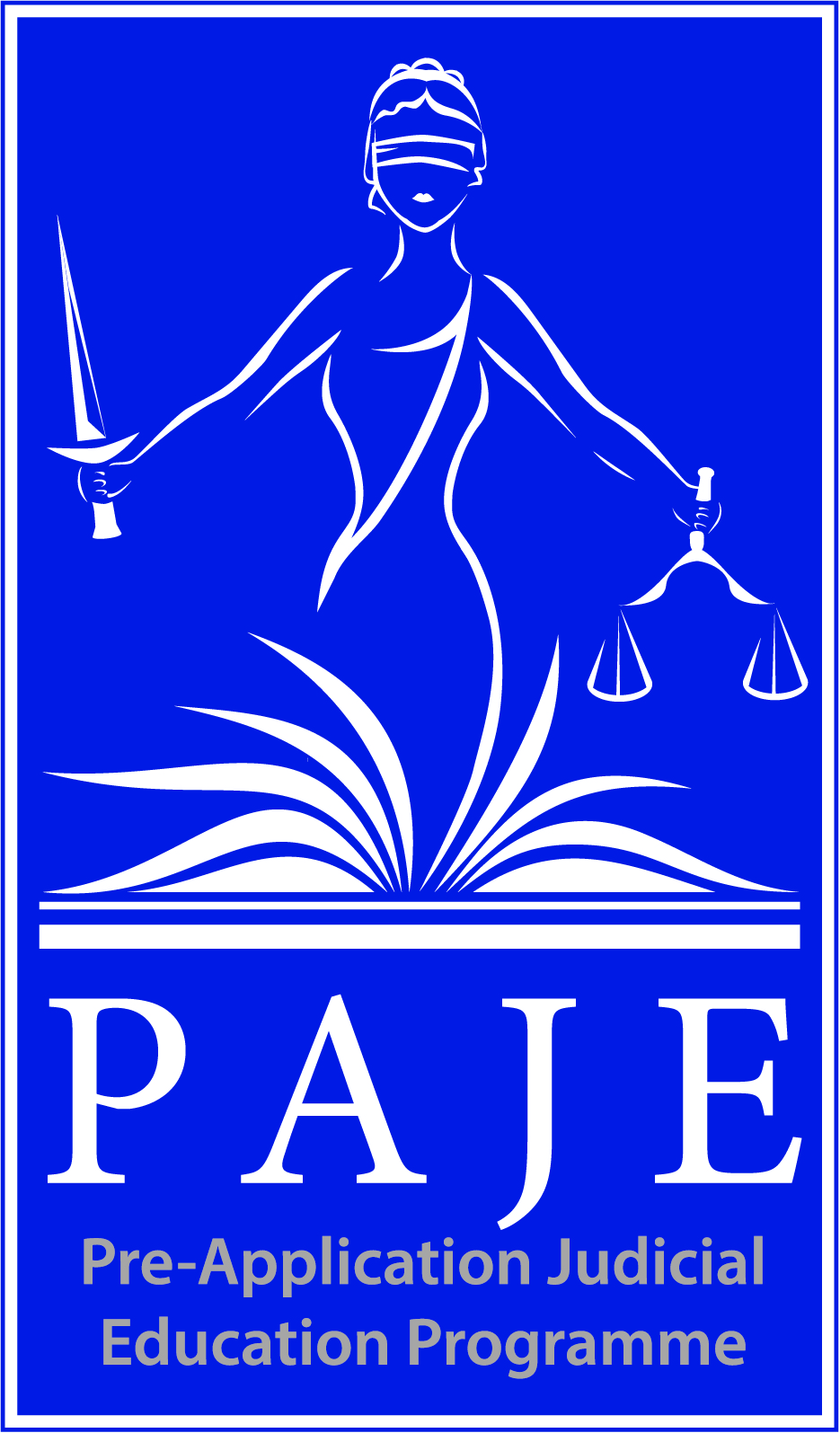 The Pre-Application Judicial Education (PAJE) programme launched in April 2019.
It supports talented lawyers from under-represented groups to feel more equipped, confident and prepared when considering applying for a future judicial role.
This is the first joint initiative of the Judicial Diversity Forum, which is made up of the Judiciary, Ministry of Justice (MoJ), Judicial Appointments Commission (JAC), The Bar Council, The Law Society of England and Wales and the Chartered Institute of Legal Executives (CILEX). Forum members are committed to delivering actions that attract applicants for judicial roles from all backgrounds to achieve a more diverse judiciary.
PAJE offers participants from all legal backgrounds the opportunity to develop their understanding of the role and skills required of a judge, through a series of digital resources including 10 short engaging online videos and four podcasts, developed by the Judicial College, which show judges talking about their work and the judiciary.
These digital resources cover a number of topics such as judgecraft, decision-making, judicial ethics, resilience and equality and diversity. They are available to everyone to view on an unlimited basis on the UK Judiciary YouTube page (external link).
Discussion group courses
To build upon learning, once participants have viewed all 10 videos, PAJE welcomes applications for places on a judge-led discussion group course. Participation in a course will enable lawyers to further explore the realities of being a judge as well as any perceptions they may have on barriers to a judicial career.
The discussion groups will not provide coaching on how to approach a JAC selection exercise, but will explain the types of skills and experience you will need and get you to think about how those can be demonstrated to meet the JAC competency framework.
As the PAJE programme is focussed on providing additional targeted support to those that are eligible for judicial appointments from the following four under-represented groups – all ethnic minority lawyers, all women lawyers, all lawyers with disabilities and/or solicitors and chartered legal executives (both with a litigation and non-litigation background) and those from a non-litigation background including academic and non-practising barristers – applications to join the discussion group courses will be prioritised for those individuals.
How to apply
There will be three courses commencing in May 2023 (dates below). If you are interested in applying and meet the criteria to join a judge-led discussion group, please complete the online application form (external link) and indicate the course that you are interested in applying for.
Course 1: Thursday 11 May, Thursday 18 May, Thursday 25 May and Thursday 1 June, from 5.30–7.30pm. IT support session: Thursday 4 May, from 5-6pm.
Course 2: Tuesday 16 May, Tuesday 23 May, Tuesday 30 May and Tuesday 13 June, from 5.30–7.30pm. IT support session: Thursday 11 May, from 5-6pm.
Course 3: Wednesday 17 May, Wednesday 24 May, Wednesday 7 June and Tuesday 13 June, from 5.30–7.30pm. IT support session: Wednesday 10 May, from 5-6pm.
The final workshop on Tuesday 13 June will be held in person, at the Bar Council office: 289-293 High Holborn, London, WC1V 7HZ
The deadline for applying will close by midnight on 6 April.
If you have any queries, please contact PAJE@judiciary.uk