Lord Chief Justice: Schools Engagement
The rule of law is fundamental to our British way of life. Every day, many thousands of judges make decisions which affect people's lives, and their livelihoods. However, most people will have little idea of what goes on inside the justice system. That is why for Lord Burnett, the Lord Chief Justice of England and Wales, it is so important that schools are supported in offering their students quality education about the work of the judiciary.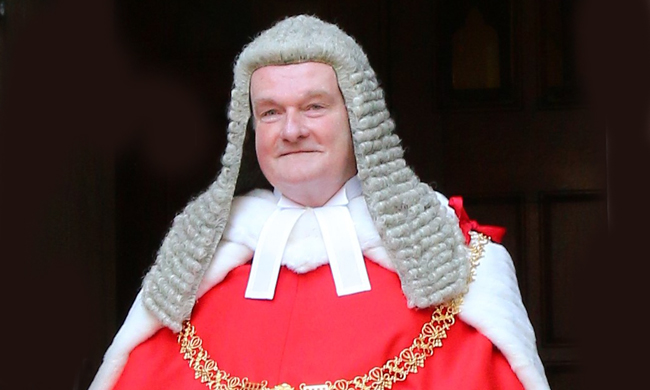 "I want to make it easier for schools to help teach pupils about the justice system, and how it really works – I want to invite students to talk to us about our work. We already know that having a discussion with a real, live judge is very popular with school students. I want to make this opportunity available to all schools by asking them to consider inviting judges to visit and give them access to other resources that support their curriculum, and their careers conversations with students.
There are judges from all walks of life and at many various levels in courts and tribunals. I also want to send the message to all students, from whatever background, that they could be the judges of the future." Lord Burnett, the Lord Chief Justice of England and Wales speaking at Claydon High School in Ipswich on 12 June 2018.
Explaining the role of a modern judge is a priority for the Lord Chief Justice. These pages include materials for schools, teachers and careers advisers to help them teach students about the justice system. It includes links to notes for lessons, fact sheets and other resources to help schools facilitate learning about the justice system and rule of law.
If you would like to have a judge visit your school you may request this by contacting us at schools@judiciary.uk.