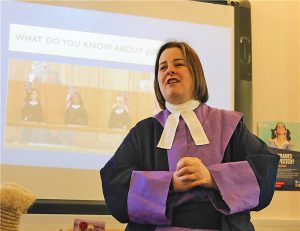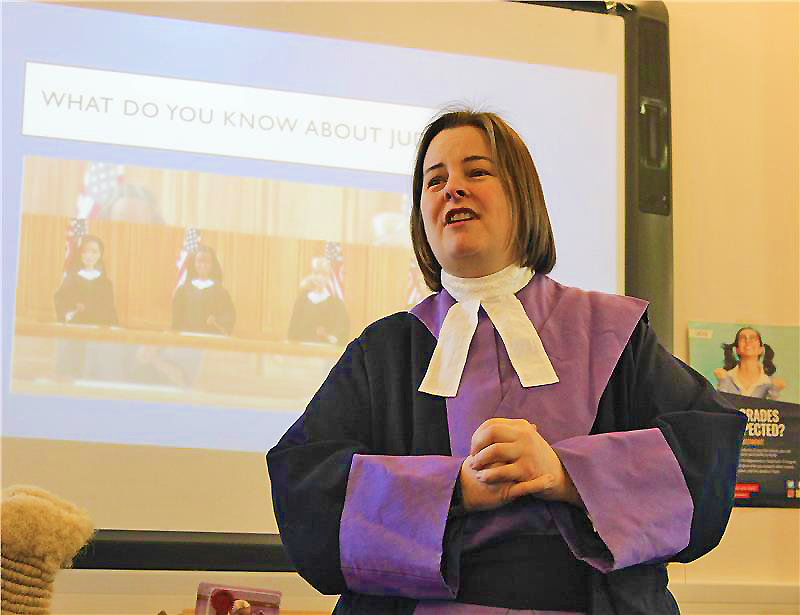 If you would like a judge to visit your school, you may request this by completing this online form.
When requesting a visit, please provide us with as much information as possible, including telephone numbers.
---
A visit from a magistrate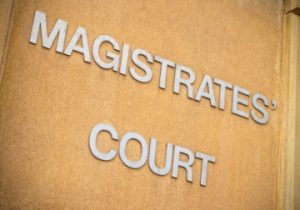 You can also request a visit from a magistrate. Magistrates are volunteer members of the judiciary, ordinary people who give up their time to support the justice system. They make up 85% of the judiciary and deal with over 90% of all criminal cases.
Magistrates in the Community (MIC) is the Magistrates Association's community engagement initiative which organises visits to schools. To find out more about MIC in your area, please contact MIC@magistrates-association.org.uk or 020 7387 2353 and they'll be happy to help.