HHJ Campbell visits Modern Art Oxford to discuss the role of judges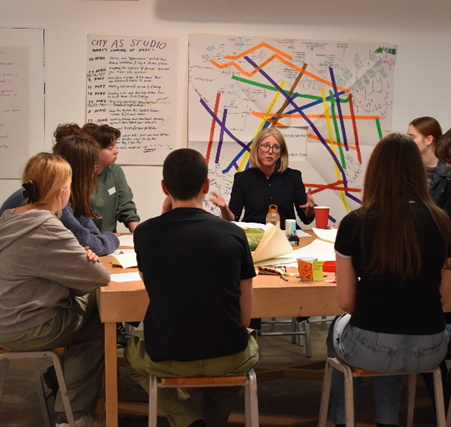 Modern Art Oxford is currently exhibiting a video artwork by Carey Young titled Appearance, which focuses on women judges.
As part of the museum's outreach work, HHJ Sarah Campbell visited the exhibition to meet a group of young students, from different schools around Oxford, to discuss her career and judges more broadly. The judge shared her experience of the role, her background and career path. The group then shared their understanding of the rule of law and the laws they believed they had observed that day.
A lively and thought-provoking Q&A session followed, which covered the law, morality, personal vs. professional personas, costume and performance, and power. The museum team praised HHJ Campbell for her openness and honesty which the young people welcomed.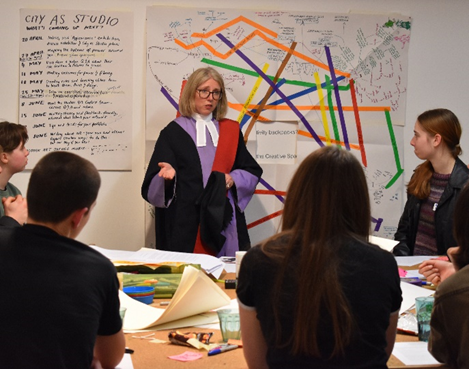 HHJ Campbell was impressed by the students' participation and noted that it was a very positive session.
This engagement visit is one example of the work that Diversity and Community Relations Judges (DCRJs) and Diversity and Community Relations Magistrates (DCRMs) do in the community.
Appearance is a free exhibition at Modern Art Oxford that is running until Sunday 2 July.