Diversity and Community Relations Magistrates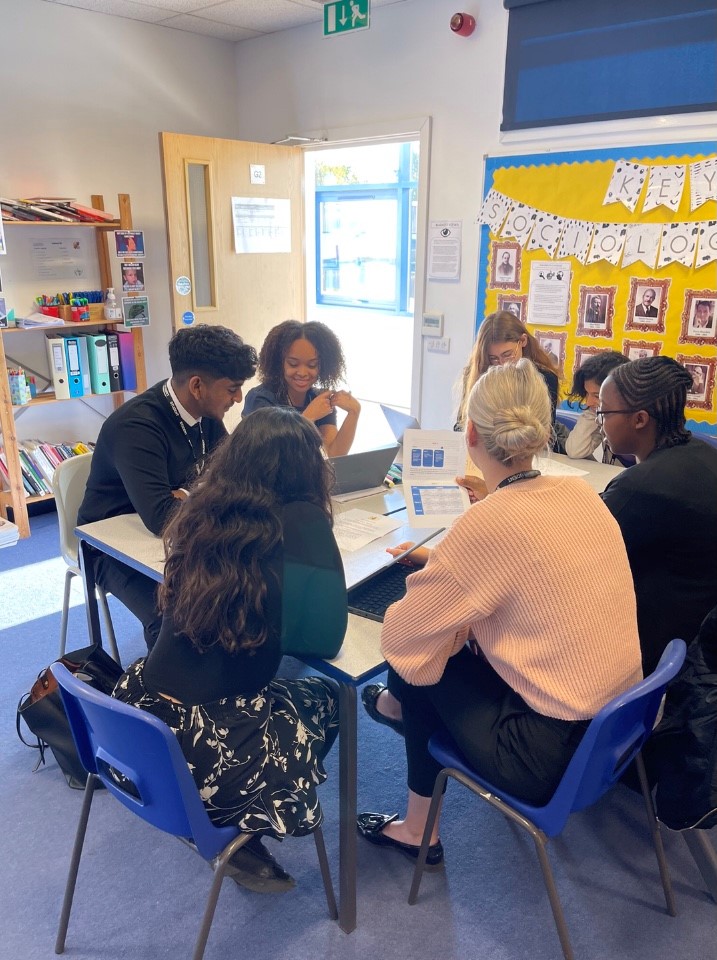 The work of the Diversity and Community Relations Magistrates (DCRMs)
Diversity and Community Relations Magistrates are appointed by the Lord Chief Justice. DCRMs act as a conduit between the magistracy and the community and members of the public and contribute to a range of diversity efforts within the judiciary. The DCRMs play a crucial role in supporting the delivery of the Judicial Diversity and Inclusion Strategy. Their activities inform and educate people about the role of a magistrate and help bust the myths that prevail. Through these efforts DCRMs work to increase public confidence in the justice system through a more accurate portrayal of how it works.
Who the DCRMs work with
DCRMs are expected to liaise with the Regional/Welsh Leadership Magistrates and be a member of the Regional/Wales Leadership Magistrates Group. DCRMs will work alongside Advisory Committees in a strategic way and the local branch of the Magistrates' Association so as not to duplicate outreach work.
What the DCRMs do
The main role of a DCRM is:
to actively engage with the community, increase public trust in the justice system and progress towards a more diverse and inclusive judiciary;
to encourage those from under-represented groups to consider becoming a magistrate;
to proactively support the objectives of the Judicial Diversity and Inclusion Strategy 2020-2025.
Find your local DCRM
If you would like to get in touch with your local DCRM to check their availability for a particular event (for example to speak at your school, college/university or community group), then please compete the DCRM engagement form (external link).
London
| | |
| --- | --- |
| Name | Location |
| Dippy Kharaud JP | London |
| Fozia Sadiq JP | London |
| Samina Malik JP | North, North East and East London |
| Sarah Hoyle JP | London |
| Richard Hay JP | London |
South East
| | |
| --- | --- |
| Name | Location |
| David Williams JP | South East |
| William Glover JP | South East |
| Elizabeth Drew JP | South East |
| Luke Rigg JP | Bedfordshire and Hertfordshire |
| James Stuart JP | Sussex |
| Lyn Ajanaku JP | South East |
| Mark Walsh JP | South East |
| Meera Loxley JP | Essex |
| Peter Woods JP | Suffolk |
| Michelle Hemmings JP | South East |
| Robert Macrowan JP | Sussex |
| Siobhan Draper JP | South East |
| Yvonne Adams JP | Hertfordshire |
| Xingang Wang JP | Surrey and Sussex |
Midlands
| | |
| --- | --- |
| Name | Location |
| Andrea Bridges JP | Midlands |
| John-Charles Tanner JP | Derbyshire and Nottinghamshire |
| Neelam Aggarwal-Singh JP | Northamptonshire, Leicestershire and Rutland and Lincolnshire |
| Parmjit Sheemar JP | Birmingham and Solihull, Black Country, Coventry and Warwickshire |
| Rachael Ellis JP | Midlands |
| Sonia Wilkes JP | Midlands |
| Suzi Felstead JP | Midlands |
| Trevor Wright JP | Midlands |
North East
| | |
| --- | --- |
| Name | Location |
| Amie Canham JP | North and West Yorkshire |
| Karen Brown JP | North East |
| Anthony Devine JP | West Yorkshire |
| Cynthia Hughes JP | Durham & Cleveland |
| George Spiteri JP | Humber and South Yorkshire |
| Ian Thompson JP | Cleveland and County Durham and Darlington |
| Craig Wright JP | North East |
| Luke Chambers JP | South Northumbria |
| Richard Scothon JP | Northumbria |
North West
| | |
| --- | --- |
| Name | Location |
| Andrew Emmerson JP | Cheshire and Merseyside |
| Debra Donnelly JP | North West |
| Caroline Howard JP | Cumbria |
| Kailesh Parekh JP | Lancashire |
| Maureen McFarlane JP | Lancashire |
| Moriam Bartlett JP | North West |
| Jordan Kiss JP | North West |
| Peter Baker JP | Lancashire |
| Dan Longman JP | Merseyside |
| Deborah Topping JP | Cumbria and Lancashire |
South West
| | |
| --- | --- |
| Name | Location |
| Agnieszka Wisniewska JP | Wilshire, Hampshire, Isle of Wight |
| Annie Drew JP | South West |
| Chika Udezue JP | Devon, Cornwall & Dorset |
| Georgia Ramsay JP | Avon, Somerset and Gloucestershire |
| Maliha Hayat-Berridge JP | South West |
Wales
| | |
| --- | --- |
| Name | Location |
| Benjamin Evans JP | Wales |
| Carys Jones JP | West Wales |
| Heather Richards JP | Wales |
| Lisa Shipton JP | South Wales |
| Michael Caine JP | Wales |
| Moawia Bin-Sufyan JP | Wales |
| Nancy Gates JP | Wales |
| Susan Thomas JP | South Wales |
| Taha Idris JP | Wales |
| Wyn Morgan JP | Wales |