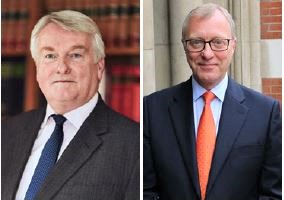 Together with the Senior President of Tribunals I am pleased to announce the publication of the judicial diversity figures for 2018. The publication provides the diversity breakdown of the courts and tribunals judiciary and non-legal members as at 1st April 2018.
I am encouraged to see that the number of female court judges, tribunal judges and non-legal tribunal members has increased; that around half of court judges aged under 50 are female.  Nearly all judges are aged 40 or over.  Black, Asian and Minority Ethnic (BAME) representation among those judges was comparable to that of the working age general population for that age band.
However, there is still progress to be made.  The Judicial Diversity Committee, chaired by Lady Justice Hallett, has set out the steps it plans to take over the next 12 months to reach a more diverse pool of lawyers and focus its efforts in attracting new talent and supporting career progression. In April 2018 the Committee published a progress report and an action plan for the next 12 months.
I would like to thank the members of the Judicial Diversity Committee and the cadre of around 100 Diversity and Community Relations Judges and 165 Judicial Role Models for the work they are doing, all voluntarily.
Thanks also to the Judicial Appointments Commission and the professional bodies for their continuing support.
Summary of results
The judicial diversity statistics were published on 12 July 2018 showing the figures as at 1 April 2018.  The statistics show that:
29% of court judges and 46% of tribunal judges were female. 50% of non-legal members of tribunals were female.
Around half of court judges aged under 50 are female.  Females outnumber males among tribunal judges at all age groups under 60.
24% of Judges in the Court of Appeal and in the High Court were female [1].
41% of Upper Tribunal Judges were female.
Since 2014 there has been a 5-percentage point increase in female representation among court judges.
8% of judges identified as BAME (7% of court and 11% of tribunal judges); non-legal tribunal members 17%
BAME representation among court judges aged 40 or over (98% of judges) was only slightly below that of the working age general population in each age band, while BAME representation among tribunal judges was higher than that of the working age general population at all age bands from 40 and over. Non-legal members have considerably higher BAME representation than that of the working age general population at all age groups.
A third of court judges and two thirds of tribunal judges are from non-barrister backgrounds.
More than half of magistrates were female (55%)
12% of magistrates declared themselves as BAME.
[1] On 27 June 2018 the appointment of three Lady Justices and four Lord Justices of Appeal were announced. On 9 July 2018 the appointment of five High Court Judges were announced, two of which were male and three of which were female.
Link to the judicial diversity figures for 2018 can be found below.
Pre-release list
The Judicial Diversity statistics are produced and handled by the Ministry of Justice's (MOJ) analytical professionals and production staff. Pre-release access of up to 24 hours is granted to the following persons:
Ministry of Justice
Lord Chancellor (as part of the Constitutional role) – private secretaries (x1), press office (x4), Director Judicial Policy and Judicial policy (x4).
Judicial Office
Lord Chief Justice (x1), Senior President of Tribunals (x2), Senior Presiding Judge (x1), Lady Justice, Chief Executive, Head of HR, Judicial Diversity Team (x2), Appointments Team, press officer (x2) and Head of Corporate Communications.