Current working groups
Communication and dissemination of FJC work
Lead Member: Malek Wan Daud
Objective: To publicise the FJC and its work and to consider its role in signposting to online information.
Outcome: Improved use of the FJC webpages and other resources to enable better access and navigation of the family court for LiPs and stakeholders.
Child Protection Mediation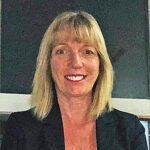 Lead Member: DJ Judith Crisp
Objective: To explore scope for child protection mediation in England and Wales with a view to designing and developing a pilot scheme.
Outcome: The integration of child protection mediation into pre- and post-proceedings to produce safe and sustainable outcomes for children.
Domestic Abuse
Lead Member: Professor Rosemary Hunter
Objective: To produce Best Practice Guidance to cover all aspects of domestic abuse cases including civil injunctions, private law children and financial matters.
Outcome: Best practice and consistency in the family court.
Use of covert recordings in family law proceedings concerning children
Lead Member: Natasha Watson
Objective: To consider the issues arising from covert recording from a multi-disciplinary viewpoint, and thereafter to make recommendations as to the formulation of FJC guidance.
Outcome: The development of guidance to encourage good practice in relation to professionals – to diminish the need for covert recordings by promoting accurate and overt recordings of professional interaction.
Special Guardianship
Lead Members: Mr Justice Williams and HHJ Jane Probyn
Objective: To consider existing research and investigate whether, and to what extent, court guidance is necessary in relation to Special Guardianship Orders.
Outcome: Guidance on the process of making of special guardianship orders, including how to address cases where an extension to the statutory 26-week time limit is sought.
Medical mediation
Lead Member: Mr Justice Williams
Objective: To explore how mediation can be deployed more frequently and effectively in medical treatment cases.
Outcome: The development of a protocol or guidance for clinicians, parents and advisers and a model for the early use of mediation when dispute as to treatment emerges.